gdb April Educational Seminar with Jeff Downs & Joe Cheal
28 Apr 2023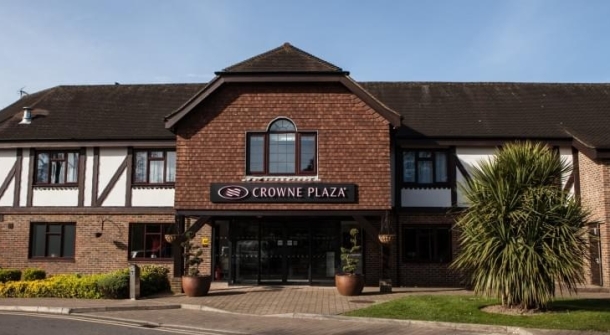 gdb April Educational Seminar at Crowne Plaza Felbridge
The Psychology of Persuasion & the Secret Life of a Successful Salesperson!
What if you were even 5% more persuasive? How might things be different already?
If you want to stay in business, you need to be able to sell.
And in order to sell, you have to focus… on the right things.
And when it comes to sales and influence, too many people prioritise the wrong things!
Jeff Downs and Joe Cheal are familiar faces at gdb. With over 50 years collective experience in the fields of sales and psychology, they will be bringing together the 'art and science' of sales and influence… especially for you!
So join them for this engaging and entertaining session, where you will discover how to:
• Utilise the four factors that guide the greatest influencers,
• Focus on the quantity, direction and quality of your sales effort
• Plan and monitor the required sales activity to achieve future results.
About the Speakers
Joe Cheal is a trainer-coach-consultant and Lead Imaginarian of Imaginarium Learning & Development. He has a strong background in philosophy and psychology and has been developing people (and solving people problems!) since 1993. He has worked with a broad range of organisational sectors, helping 1000s of people revolutionise the way they work with others. He is the author of several books including: "Who Stole My Pie?", "Solving Impossible Problems" and "The Little Book of Persuasion".
Jeff Downs is the current chair of the gdb Executive Council & co-founder and Managing Director of Quantum Sales and Marketing Services Ltd, a leading UK sales improvement organisation, established for 28 years with an impressive client list ranging from large corporates such as Virgin Atlantic and MTV through to fast growing SMEs and start-ups. With a passion for raising the game and status of selling operations in a variety of sectors, most of Jeff's time is now spent running his two Business Owner/MD Sales Effectiveness groups based in the Solent area and the Gatwick Diamond district combined with keynote speaker engagements with clients and introducers.
Venue: Crowne Plaza Felbridge, London Road, East Grinstead, RH19 2BH
Date: Friday 28th April 2023
Time: 11am - 12pm (prior to the Members Meeting)
NB: This event is free for gdb Members and Non-Member Guests who have purchased a Members Meeting Guest Ticket.
Free parking available on site
Please note photography may take place at this event for marketing purposes, let a member of the gdb team know if you do not wish to be photographed.