gdb July 2020 Members Meeting
31 Jul 2020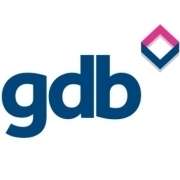 Join us via Zoom for the gdb July 2020 Members Meeting, brought to you by 
Founded in 1956, Roband is an independent British company specialising in the design, development, and manufacture of electronic power supplies predominately for defence, aerospace and other challenging applications. Roband is a virtually self sufficient throughout conducting all work onsite in Charlwood Surrey.
Roband is accredited to AS 9100 and ISO 140001. 
Stay connected with the gdb Team and your fellow Members.  During this interactive meeting, we will share the latest news and activities effecting you and your business, and open up the mic for an "Over to You " session. There will also be the opportunity to network in smaller groups using Breakout Rooms.
This meeting is free to gdb Members only.
Date:
Friday 31st July 2020
Time:
11:30am-12:45pm 
Book your place Here
How to join the meeting:
The Meeting will take place via Zoom. If you haven't already, you will need to sign up to this resource (for free) in order to gain access to this session.
Once you have booked your place, you will receive further details and an access code which will enable you to join.