gdb June Educational Seminar - "Creating a Diverse and Inclusive Workforce in a Tight Labour Market"
30 Jun 2023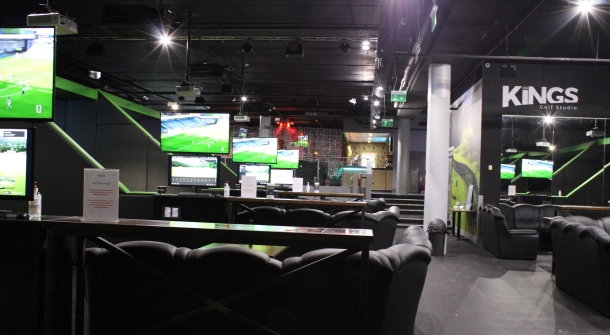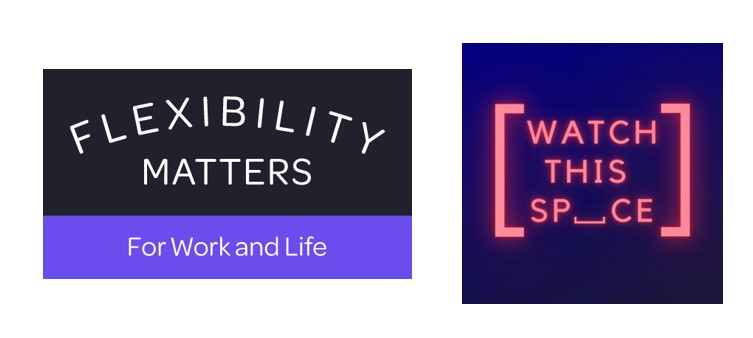 Creating a diverse and inclusive workforce in a tight labour market
Join Flexibility Matters Founder & Director Emma Cleary and Watch this S_ace Co-creator Mo Kanjilal to explore how employing flexibility and diversity and inclusion strategies can enhance your business culture and attract the sort of talent you want.
Why Diversity and Inclusion Matters In The Workplace.
We will look at what diversity and inclusion really means in the workplace.
Why does this matter?
How you can include people better
And tips and advice to drive change
Why flexibility matters in the workplace
What is flexible working post pandemic
Is hybrid the way forward
What are the biggest challenges to culture, to management, to recruiting
Why does diversity and flexibility matter so much in the 'war for talent' and how can we create change for good in businesses in the gdb.
Venue: Kings18, First Floor The Atrium, Kings Street, East Grinstead RH19 3DJ
Date: Friday 30th June 2023
Time: 11am - 12pm (prior to the Members Meeting)
NB: This event is free for gdb Members and Non-Member Guests who have purchased a Members Meeting Guest Ticket.
Please note photography may take place at this event for marketing purposes, let a member of the gdb team know if you do not wish to be photographed.
Meet the speakers:
Emma Cleary - Director and Founder of Flexibility Matters
Emma has championed flexible working for over 9 years. Originally driven by a personal need to find a flexible role, she launched Flexibility Matters over 4 years ago. Flexibility Matters aspires to be the leading recruiter dedicated to flexible working and the thought leader in best practice in flexible working in the Southeast. Over the years we have built strong business relationships through networking, blogs and social media, and spread the message relating to the current thinking in flexible working. The core business is to source quality professionals to work flexibly in all businesses and at all levels. 
To support our recruitment efforts and to spread the word about flexible working, Flexibility Matters has a continual presence in networking through the Gatwick Diamond Business Group, Emma sits on the gdb executive committee. She is an Inclusion and Diversity sponsor at the 2020 career conference at Canon, the HHBA, the BHBPA, an ambassador at the Brighton Chamber of Commerce and most recently a member of the Best of British membership club. Flexibility Matters and the team were delighted and humbled to receive the award of New Business of the Year 2022 at the Gatwick Diamond Business Awards in March.  
Since inception, Flexibility Matters has built a network of over 6,000 business contacts, placed candidates in over 100 SE based businesses, has nearly 4000 registered candidates, as well as an active following on LinkedIn and with candidate communities on Facebook, Instagram and Twitter. Emma endeavours to disseminate commentary on best practice in flexible working through these channels to candidates and businesses.
Flexibility Matters, launched their 'Action Learning Group', early in the pandemic to share best practice to businesses on how to action flexible and hybrid working, now rebranded as FlexForward22. Emma and the team will host then 8th event FlexForward Brighton on June 23rd as a breakfast briefing at the Amex.  The event will take the form of peer mentoring group sessions allowing attendees to learn, exchange ideas and create a working model of best practice in flexible and hybrid working.  
Emma and Flexibility Matters are actively building a training consultancy for businesses on how to implement flexible and hybrid working pioneered by NHS Queen Alexander Hospital Portsmouth and Vision Engineering.
Through Emma's commitment and hard work, she has built her own happy and motivated team by embedding flexibility at the heart of her business strategy.
Mo Kanjilal - Co-Creator of Watch This Sp_ce
Mo Kanjilal is Co-Creator at Watch This Sp_ce, a multi-award-winning diversity and inclusion company helping people to power connections between people to generate growth.
During a career in international technology corporations leading global teams, Mo worked on creating inclusive teams and engaging employees across functions. After working in smaller companies on similar initiatives, she co-created Watch This Sp_ce during the pandemic. In 2021, the company beat 25,000 businesses to win the Simply Business 'Business Boost' competition, the Platinum Media Dynamic Award for Start Up Of The Year, and are currently finalists at the Start-Up Awards for Rebel Start-Up. The company has been featured in the media in publications such as Mashable, HuffPost, I-News, Radio 4, Stylist magazine and more.
Watch This Sp_ce works with a range of organisations in different sectors to help them understand what changes they need to make, how to drive those changes and engage people across the organisation. The Watch This Sp_ce Inclusion Audit provides a framework to help people to understand what changes need to be made and how to drive those changes with tools, frameworks, training and coaching.
Mo is also a Vice-Chair of the Board of Trustees at The Clock Tower Sanctuary, a Non-Exec Director, a Conference Speaker, and Writer.