gdb May Educational Seminar at Denbies Wine Estate
31 May 2019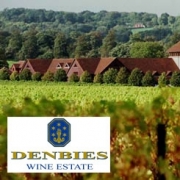 Learning To Thrive
Enabling personal and commercial success
Presenters:
Simon Bland, Reigate and Banstead Borough Council
Dr Elaine Hickmott, Independent Talent Development Specialist
Staying relevant and creating value in a dynamic business environment means individuals and organisations must continually adapt and evolve. But is that easier said than done? Investing in ourselves, trying something new, all whilst doing the day job, whose really got time for that?
Many of the answers lie in our attitude and approach to learning. How we invest in ourselves and others; how we view talent; what learning means in our personal or organisational setting.
Based on insights gained from working with upcoming talent, educators, business and entrepreneurs on the brink of the next big thing, Simon and Elaine explore the links between enabling learning and creating value. They will demonstrate the impact of learning through examples and will share practical suggestions to help you and your business.
This interactive session is designed for businesses of all shapes, sizes, sector or specialism. You will leave with...
Fresh perspectives on personal, business and talent development
Suggestions for turning lifelong learning into increased competitive advantage
Examples and ideas of how to invest in yourself and your business
Venue:
Denbies Wine Estate, London Road, Dorking RH5 6AA
Date:
Friday 31st May 2019
Time: 11am - 12pm (prior to the Members Meeting)