gdb Virtual Members Meeting - August 2020
28 Aug 2020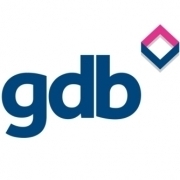 Join us via Zoom for the gdb August 2020 Members Meeting, brought to you by
Optima Systems Ltd has been offering IT Support to companies in the South East for over 30 years. We specialise in supporting SME's for all their IT requirements both large and small.
During these uncertain times we are not only helping our current clients but are also offering discounted rates to anyone needing support and help to ensure survival. We are offering eCommerce and website builds with flexible payment terms, hosting of servers and assistance with technology at home.
These are testing times and we want to help where we can. The more businesses who can come through this, the better for everyone.
Stay connected with the gdb Team and your fellow Members.  During this interactive meeting, we will share the latest news and activities effecting you and your business, and open up the mic for an "Over to You " session. There will also be the opportunity to network in smaller groups using Breakout Rooms.
This meeting is free to gdb Members only.
Not yet a Member?
If you are considering membership with us, you are welcome to attend one of the Monthly Members Meetings as a guest.These events always attract an impressive turnout and places are limited. Please contact mandi@gatwickdiamondbusiness if you would like to be considered.
The fee is £15 (+ VAT) and is payable in advance.
Date: Friday 28th August 2020
Time: 11:30am-12:45pm 
Book your place Here
How to join the meeting:
The Meeting will take place via Zoom. If you haven't already, you will need to sign up to this resource (for free) in order to gain access to this session.
Once you have booked your place, you will receive further details and an access code which will enable you to join.