Outlook for the UK Economy
18 Sep 2020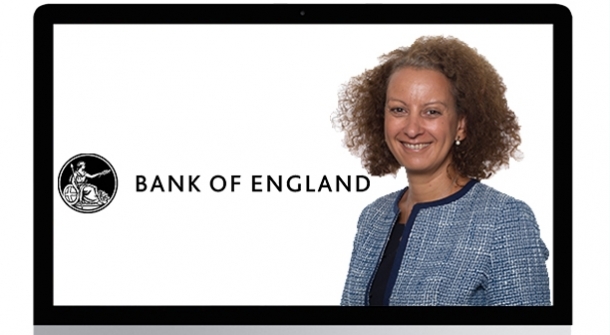 Join us for an update by Florence Hubert – Bank of England - Deputy Agent for Central Southern England
Florence will discuss recent economic and financial developments and the Bank of England's outlook for UK growth and CPI inflation over the next few years. She will answer any questions people may have on this and the Bank of England more widely.
Date: Friday 18th Septenber 2020
Time: 09:30-10:30
Main reasons to attend
Find out what is happening in the UK economy
Find out what the Bank of England's Monetary Policy Committee expect to happen over the next 2 to 3 years
Have a chance to ask questions about the economy to the Bank of England
Who should attend?
Business decision makers of companies that are affected by changes in the performance of the UK economy, inflation and interest rates.
You will be able to ask questions live during the webinar, but it would be helpful to submit questions in advance by email to info@gatwickdiamondbusiness.com and we will brief Florence on the questions in advance.
Book your place HERE
gdb Members: £10 plus Vat
Non-Members: £15 plus Vat
Once you have reserved your place, you will receive special instructions as to how to join. This event will be using 'Zoom', a free online meeting platform. Please ensure you register & download the app prior to joining to event.
The event will start promptly.
We are delighted to announce this event is in collaboration with Sussex Chamber of Commerce.