Better. Faster. Stronger. UK Business in 2017
Published: 27 Aug 2017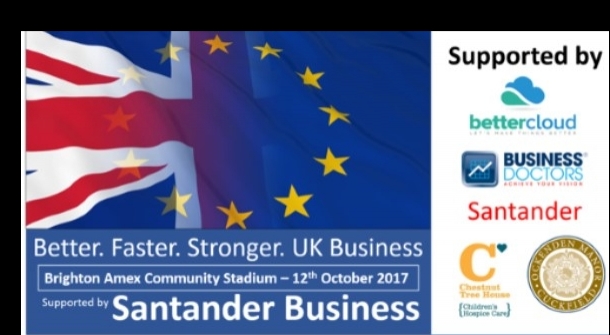 Supported by Santander Business, Business Doctors and Chestnut Tree House.
We are delighted to announce Santander's Business teams support for what promises to be a truly amazing day focusing on securing and strengthening your business across the remainder of 2017 and beyond.
This Seminar is ideal for - Business Owners, Operational, Financial, HR and IT Directors, Compliance Officers and other IT or Operational Management personnel*
Come along to discuss and debate with a panel of experts.
Better. Faster. Stronger. UK Business in 2017
- Security and Compliance - truly protect your business in 2017 
- Cloud First. Mobile First - a sound approach for business
- How technology today helps attract and retain business talent 
- Drive real world innovation across your business operations
• Business Doctors – the hidden strengths of organisational structure
• Business Community Support from Santander Business 
The event will be followed by lunch and a Stadium Tour (first 20 people to register).
Register here https://www.eventbrite.co.uk/e/better-faster-stronger-uk-business-supported-by-santander-business-tickets-36473028811
A 50% donation from the door entry will go to Chestnut tree House along with all proceeds from the raffle on the day.