For those that do not have the time to join a Christmas party this holiday season, why not join us at the Sofitel Gatwick for a festive lunch!
Published: 05 Dec 2017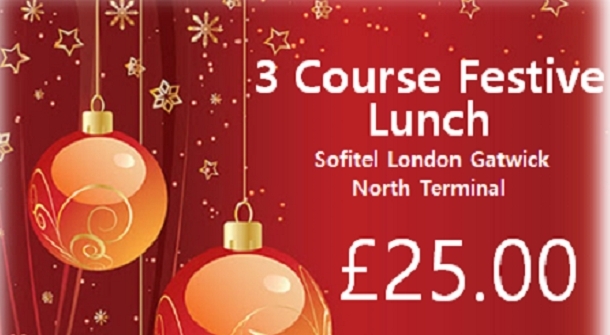 Join us for a 3 Course Festive Menu for just £25.00 including a complimentary welcome drink on arrival.
Butternut squash and Italian cheese velouté with candied baby capers, muscovado sugar and olive oil emulsion (v)
***
Roast farm-fresh British turkey with roast gravy with sausage-meat and herb stuffing, fresh cranberries, roasted root vegetables and potatoes, and Brussels sprouts with caraway seeds and onion
OR
Spinach and Emmental roulade with harissa tomato sauce, aubergine crisps, roast potatoes and vegetables (v)
***
Traditional Christmas pudding with Cognac cream
Available throughout December (excludes 25th & 26th)
Call us on +44 (0)1293 555155
Or email us meetings2@sofitelgatwick.com
We hope to see you soon!