Redhill accountants' annual Charity Quiz Night raises £3,000 for two local charities
Published: 27 Nov 2017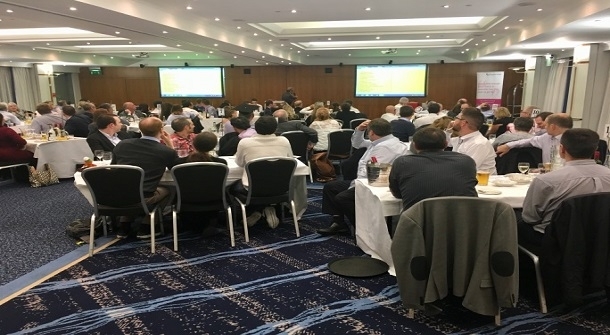 Accountants and business advisers, Kingston Smith's annual charity quiz last week raised £1,500 each for Rainbow Trust children's charity, Leatherhead and The Children's Trust, Tadworth. The quiz, now in its 19th year attracted 16 teams of five who enjoyed 10 rounds of questions. A winning team from Stevensdrake Solicitors triumphed.
The quiz attracted teams from businesses, banks, solicitors and surveyors in Surrey and Sussex.
Quiz night MC and Kingston Smith partner, Paul Samrah, said: "Thank you to everyone for their generosity and for making the Quiz Night such fun. I'm delighted we've managed to raise £3,000 for two deserving charities who play such an important part in our local community".
The Children's Trust is the UK's leading charity for children with brain injury, working with young people from across the country at a specialist centre in Tadworth. Its vision is for all children with brain injury to have the opportunity to live the best life possible.
Rainbow Trust supports families who have a child aged 0-18 years with a life threatening or terminal illness and need the bespoke support the charity offers.