Employers! Please join us for a Celebration Breakfast
Published: 08 Jan 2018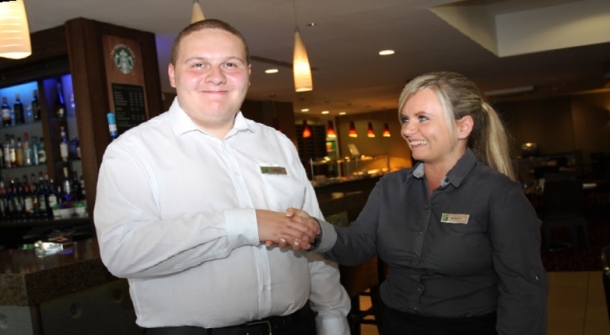 Richard Lamplough from A Potention Diamond writes...
Tyrone (pictured above) is the 21st young person supported by A Potential Diamond to secure paid employment since we started networking with employers in 2013. 
Please join us for a celebration breakfast on Thursday 25th January 2018. 
Not only is it a great chance to network, it's also a great chance to learn how easy it is to tap into a fantastic talent pool for basic-skilled vacancies. Many of our job seekers have unique talents and gifts that are central to their autism or learning disabilities.
Time - 7.45am to 9am
Date - Thursday 25th January 
Venue - Holiday Inn, Turners Hill Road, Crabbet Park, Crawley, RH10 4SS
RSVP to richard@apotentialdiamond.org or call 07738941415