Yusen Logistics to bring the first Funky Irons to UK market
Published: 10 Sep 2018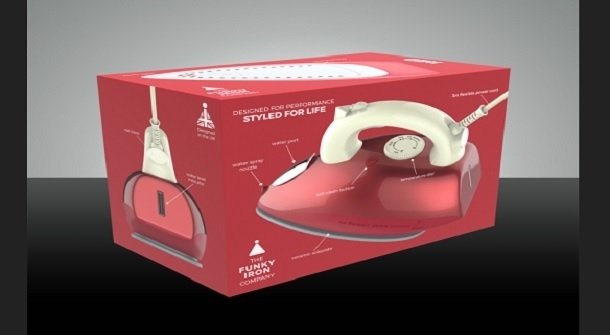 Yusen Logistics UK has been selected as The Funky Iron Company's freight partner to support the upcoming launch of their first product line. 
British start-up, The Funky Iron Company, will be introducing their Funky Irons to the UK market in October this year.  Built for performance, the stylish irons are an innovative design focused on quality, efficiency and functionality. The Funky Iron Company will be selling their new range online at www.thefunkyironcompany.com as well as on Amazon.  They have also already received significant interest from television shopping channels and several leading national retailers.
With interest quickly growing in the company's new product range, The Funky Iron Company has partnered with Yusen Logistics to bring in their first shipment from Ningbo, China.  Due to leave at the beginning of September with delivery to the UK in October, Funky Irons are set to become one of the latest trends with their unique design. 
On awarding Yusen Logistics to support their launch, Joe Sillett, Founder and CEO for The Funky Iron Company, commented: "Getting the first launch right is very important.  That's why we had to ensure we selected a freight partner with the experience and expertise to deliver.  Yusen Logistics has advised and supported us through the early stages, and we are now looking forward to working together to deliver our first products to the UK."
Richard Brooks, Business Development Manager, for Yusen Logistics UK, added: "We're proud to be supporting start-up companies, and to share our advice and experience to help ensure a great product launch.  It's exciting to be involved with such an innovative brand and impressive product, and we look forward to further developing our relationship with The Funky Iron Company as they continue to grow."
For any information, please contact:
Ellena Austin, Marketing Executive, Yusen Logistics (UK) Ltd
Email: ellena.austin@uk.yusen-logistics.com
Tel: +44 7823 668206