Airport Parking & Hotels Compares Business and First Class Offerings on Long-Haul Flights
Published: 19 Nov 2019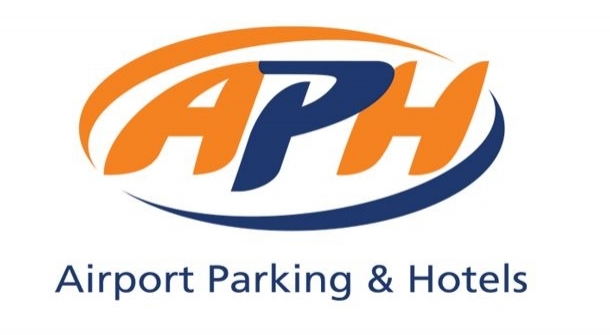 For travellers wanting to indulge in holiday luxury from the get-go, the award-winning airport parking operator and retailer
Airport Parking & Hotels (APH.com) has compared the various Business and First Class offerings on long-haul flights of 15 airlines including Virgin Atlantic, Etihad Airways and American Airlines.
The research is available in the Travel Know-How section of the APH website at www.aph.com/cabinclasses and compares upper class check-in and security benefits, as well as lounge offerings, inflight comfort kits and post-flight services.
Pre-Flight Priority
The benefits of flying in the upper classes start on the ground, since passengers flying Business and First Class with all major airlines can skip the queues of Economy class check-in at the airport. In fact, one third of airlines researched offer First Class travellers access to a private check-in area, including Lufthansa's private terminal which can only be accessed by First Class travellers in Frankfurt Airport and includes a Cigar Lounge. Similarly, 11 airlines provide Business and First Class travellers with fast-track through security. Other luxury services for premium passengers include; concierge services for Air Canada travellers and for The Residence guests flying with Etihad, as well as a meet and greet organised with the cabin crew for Air France's La Premiere flyers.
Luxury Lounges
Travellers who wish to relax before their flight are in luck because all 15 airlines researched provide Business and First Class travellers lounge access, including Etihad's private area within the First Class lounge for The Residence travellers. Turkish Airlines' lounge in Istanbul includes a massage service, cinema and media room and golf simulator; and Emirates' First Class lounge at Dubai Airport features the world's only Moët and Chandon airport bar, a cigar lounge, a wine cellar, a spa and an in-lounge duty free. Emirates also offers direct boarding from select global lounges including at Dubai Airport.
In-Flight Indulgences
After boarding the plane and turning left, premium customers travelling with Lufthansa, American Airlines Etihad Airways and Emirates can enjoy LIVE TV choices including news and sport updates. Similarly, three of the 15 airlines reviewed provide complimentary WIFI to Business Class travellers, whereas Etihad only provides complimentary WIFI to First Class and The Residence flyers. Singapore Airlines provide the largest onboard screen with Business Class offering 15.4-18-inch TV screens, First Class flyers are provided with 24-inch HD screens and Suite guests are able to entertain themselves with 32-inch HD touchscreen TVs.
Business and First class passengers are offered a choice of international or western cuisine curated by professional chefs, for example Air France's premium menu has been put together by Michelin-starred chefs. Flexible meal times are also available for those travelling with Air Canada and Etihad Airways as well as when travelling in First Class onboard Cathay Pacific, Emirates, Qatar and Qantas. For travellers celebrating a special occasion, Turkish Airlines offers candlelit meals using battery powered lights whereas, private onboard lounges are provided on Qantas flights for Business and First Class travellers. Similarly, Etihad Airways provides First Class passengers with access to 'The Lobby' social area on the upper deck of A380 aircrafts.
Comfort Kits
Two thirds of the airlines looked at provide Business class travellers with comfort kits, including Air Canada who provide complimentary pillows, blankets, hot towels and premium ear buds. Air France offers its First Class passengers comfort kits with eco-friendly loungewear and other luxury kits given out by airlines in First Class include Emirates' lavish BVLGARI amenity set. Other luxury treats onboard include Cathay Pacific's gender specific amenity kits and British Airways Temperly London loungewear comfort set.
Suite Dreams
When it's time for passengers to switch off in comfort, Qantas First Class offers the largest flat bed of the 15 airlines researched, measuring 2.12m in length when fully extended. However, travellers will be pleased to know that all of the major airline providers researched provide Business and First class users with cabin seats that transform into full flat beds and for couples, Singapore Airlines offers full seat length dividers on A380 flights which can be removed to create a full double bed. They, along with Cathay Pacific, Emirates (on A380 flights) and Qantas Airlines, have taken inflight comfort and privacy to the next level by providing First Class guests with their own suites. This is also offered by Singapore Airlines to Suite Class guests and Etihad for The Residence travellers. The Residence is the largest private inflight suite, boasting a lounge, bedroom and ensuite bathroom. This 'apartment' also comes with its own butler service and a refreshment cabinet for passenger convenience.
Destination Decadence
When passengers travelling Business and First Class arrive at their destination, 10 of the 15 airlines researched including Virgin Atlantic, British Airways and Air Canada provide upper class guests with priority baggage reclaim. Air France La Premier customers can also expect to be driven from their aircraft in a valet car and passengers flying with American Airlines, Air Canada, Japan Airlines, Qantas and Virgin Atlantic will be driven to their final destination on arrival.
For further information on Airport Parking and Hotels (APH) visit www.aph.com 
or call 01342 859515.