GATCOM Weekly News - September 2019 (4)
Published: 23 Sep 2019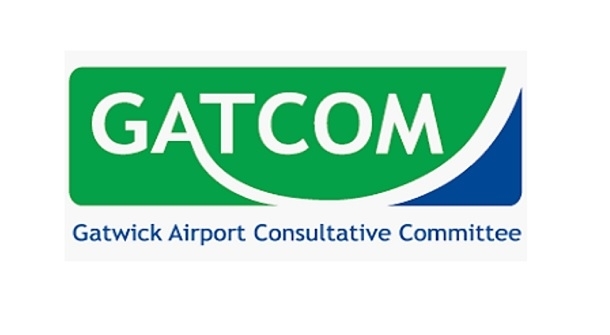 'LIVE' CONSULTATIONS
Local Industrial Strategy
Coast to Capital LEP consultation on the draft economic profile to inform the Local Industrial Strategy for the LEP region.
Click here to see press release. Click here to see draft economic profile for consultation.
Closing date for comments is 31 October 2019.
NEWS HEADLINES
Ryanair pilots start next wave of strikes – Travel Mole 18.09.19
Ryanair pilots start their next wave of strikes today, but the airline is insisting there will be no disruption. Walkouts are being carried out today and tomorrow, followed by five days on September 21, 23, 25, 27, and 29. Ryanair said all first wave Ryanair flights to/from UK airports departed as scheduled this morning with 96% punctuality, due to some ATC delays. Read more
BA pilots 'take initiative' to call off strike – Buying Business Travel 19.09.19
British Airways pilots have called off a strike scheduled for 27 September, saying it was "time for a period of reflection" to avoid damage to the brand. Read more See also BBC article
BA reinstates half of flight schedule after pilots cancel strike – Guardian 20.09.19
Although BA had stopped selling tickets for 27 September and started cancelling bookings, it will merge some services and operate more than 400 flights on the day. It is also offering to rebook thousands of cancelled passengers. Read more
Thomas Cook admits race against time to raise an extra £200 million – Travel Mole 20.09.19
Thomas Cook issued a statement this morning confirming that its lenders will only approve its £900 million rescue plan if it can find an additional £200 million loan facility to see it through the winter. The tour operator said it is continuing discussions with a range of stakeholders, including its largest shareholder, Chinese investor Fosun, its core lending banks and the majority of its 2022 and 2023 senior noteholders.
In an article in the Daily Mail, it claimed the Civil Aviation Authority is working with the government on contingency plans to repatriate up to 180,000 Thomas Cook customers if the company goes bust in the next few days. Known as Operation Matterhorn, the plan would presumably protect flight-only customers who aren't covered by the airline's ATOL. The CAA has refused to comment on Thomas Cook's situation, saying only that it monitors the financial situation of all ATOL holders. Thomas Cook is due to renew its ATOL at the end of this month, but must first satisfy the CAA of its financial stability. Read more
Gatwick Airport says controversial flightpath Route 4 'will not revert to original route' – Surrey Live 14.09.19
Gatwick becomes first British airport to roll out facial recognition and allow passengers to board planes without checks – Telegraph 15.09.19
Gatwick Airport Fun Day 2019 in pictures – Crawley Observer 16.09.19
Gatwick's popular Learn Live broadcasts start again this week – Linked in 16.09.19
Campaigners join forces to challenge Gatwick Airport's Master Plan – Crawley Observer 16.09.19
OTHER NEWS
Lib Dems set out radical agenda for tackling climate emergency – Guardian 14.09.19
Along with sweeping reform of Whitehall, including bringing back a department of climate change, local government would be given new powers to cut emissions, there would be a moratorium on airport expansion and an end to fracking, and the UK would achieve net-zero carbon status by 2045 – five years sooner than the current government goal. Read more
Plane noise rises to record levels as number of flights soars, causing misery for families living near airports – Daily Mail 15.09.19
The total flying in and out of UK airports has risen more than 250,000 since the beginning of the decade, said the Civil Aviation Authority. Sally Pavey, chairman of the Communities Against Gatwick Noise and Emissions, said: 'It's the frequency of planes that is annoying. This rise in air traffic is affecting people's well-being, mental health and way of life.' Read more
Fragrance sensitivity: why perfumed products can cause profound health problems – Guardian 15.09.19
Climate change: Germany's conservatives mull doubling air travel tax – BBC 16.09.19
Germany's ruling conservatives have proposed doubling taxes on domestic flights, as part of a wider package to cut CO2 emissions. The decision was taken by the leadership of the Christian Democrats (CDU), who form a coalition with the Christian Social Union (CSU) and the Social Democrats (SPD). The coalition is expected to unveil a major climate package on 20 September. Read more
Complaint submitted to Advertising Standards Authority about misleading Ryanair emissions advert – Airport Watch 16.09.19
A complaint has been made to the Advertising Standards Authority (ASA) about an advert Ryanair has placed in newspapers saying it is "Europe's lowest fares, lowest emissions airline" on the grounds that it is systematically misleading about the airline's carbon emissions. Read more
Abta launches ads to counter Brexit travel fears – Travel Weekly 17.09.19
A consumer advertising campaign is being launched today by Abta to counter fears over post-Brexit travel to the European Union. The association will be pushing its latest Brexit advice with adverts on radio stations Heart and Classic FM and on Facebook, highlighting that flights, ferries and trains will still operate even in the event of a no-deal exit on October 31. Abta chief executive Mark Tanzer said: "We want to help the public feel confident about booking holidays and travel arrangements, especially over the important half-term period. Read more
Norwegian Air wins $380m debt lifeline – Travel Weekly 17.09.19
Norwegian Air bondholders have given the thumbs up to proposals to delay debt repayments of $380 million by up to two years. The backing came after the loss-making low cost carrier put its Gatwick take off and landing slots worth more than $380 million as security for the extension of financing packages. Read more
Call for public enquiry into 'toxic' aircraft cabin air – Travel Weekly 17.09.19
A public enquiry is needed into the extent of toxic cabin air and fume events on board passenger jets. The demand is being made today by a union boss amid concerns over the impact on cabin crew and pilots. The Unite union is currently supporting 51 high court actions against five UK airlines – easyJet, British Airways, Thomas Cook Airlines, Jet2 and Virgin Atlantic. The legal cases follow independent expert evidence concluding that the air in most commercial airline cabins can cause irreversible neurological damage and chronic illness among susceptible individuals, according to the union. Read more
Biodegradable and partially edible plastics-free flight tray created to cut waste – Evening Standard 17.09.19
A plastics-free flight tray made from old coffee grounds has been designed to cut the waste sent to landfill because of air travel. The creation is biodegradable and partially edible, with prototype materials including algae, bamboo and rice husk. It was designed by Fitzrovia-based PriestmanGoode and is on display at the Design Museum for its exhibition, Get Onboard: Reduce. Reuse. Rethink. Read more
Newcastle ranked 'best value' UK airport – Travel Weekly 17.09.19
The ratings were based on a comparison of airport costs such as car parking, hotel stay, lounge access, together with fast track security and passport control. The research by On the Beach found short stay parking to be the cheapest at Edinburgh airport at £40.99 a week against the costliest at Gatwick with a price of £140. Read more
Ryanair shareholders urged to act over pilot strikes – Travel Weekly 18.09.19
UK pilots in dispute with Ryanair want shareholders at tomorrow's annual meeting to "take the airline to task" over its industrial relations. Read more
Tui to reduce single use plastics from flights – Travel Weekly 18.09.19
More than 26 million single use plastics have been removed by Tui Group airlines since last year as part of a target to abolish 40 million items by 2020. New sustainable amenity kits are being introduced on long-haul flights this month as part of efforts by the group to reduce single use plastics by 250 million pieces by next year. The sustainable amenity kit is encased in a re-usable bag made from recycled plastic bottles, with one million additional pieces of single use plastic removed. Read more
Virgin Atlantic eyes major growth at Heathrow – Travel Weekly 18.09.19
Virgin Atlantic is eyeing major growth at Heathrow, increasing its route network from 19 to 103 destinations. The plans would see it relaunch domestic routes and begin flying to some European destinations. It would also increase its global flight network. The plans would represent a fourfold increase on Virgin's current network if approved. Read more
Is hydrogen the secret to zero-emissions aviation? – Sifted 18.09.19
This is the idea that ZeroAvia, a California-based hydrogen fuel company will be testing in the UK, after receiving a £2.7m grant from the government. ZeroAvia will initially be testing to see if it can use zero-emissions hydrogen fuel to fly a 6-seater aircraft for a distance of up to 300 nautical miles (about the distance of London to Luxembourg). Read more
BA hand-picks expert team to support disabled passengers – Travel Weekly 18.09.19
A 20-strong team of accessibility experts is being introduced by British Airways to support over 500,000 disabled passengers who use the airline each year. A new direct phone line has been established to connect customers straight to specialist team rather than going through to general enquiries. Meanwhile, Gatwick has created a new independent panel to shape the airport's accessibility strategy and improve services for disabled passengers. Read more
Delta invests in forest floor debris biofuel study – Buying Business Travel 18.09.19
Delta Air Lines is investing US$2 million for a study into a potential facility for the production of biofuel made from forest floor debris. The carrier is partnering with Northwest Advanced Bio-fuels (NWABF) to determine the feasibility of building a facility in Washington State in the US to produce sustainable aviation fuel and other biofuel products. According to Delta, NWAFB's project would utilise wood residue deposits and wood 'slash' found on forest floors to produce sustainable fuels. The result would qualify under an approved carbon-reducing pathway recognised by the American Society of Testing and Materials. Read more
Striking Ryanair pilots claim airline is threatening to remove their perks – Travel Mole 19.09.19
Pilots who are members of the British Airline Pilots Association walked out yesterday for 48 hours. They are also due to strike again on September 21, 23, 25, 27 and 29. The pilots also went out on strike last month. BALPA said Ryanair has now threatened to remove their benefits, including travel benefits for 12 months. The union says Ryanair is also threatening to make 'inflated, potentially unlawful' deductions from striking pilots' salaries. Read more
MPs call on government to enshrine WHO PM2.5 guidelines in law – Air Quality News 19.09.19
MPs have again called on the government to enshrine in law World Health Organisation (WHO) guideline limits for particulate matter (PM2.5) in its upcoming Environment Bill.
The call came from the Environmental Audit Committee who on Tuesday (September 17) published the report, Our Planet, Our Health, which outlines actions it believes the government must take to ensure the public have access to clean air and food. With 83% of the population living in urban areas by 2017, the report says city design and lifestyles are big contributors to poor air quality in the UK, causing up to 40,000 deaths a year and costing society and the economy over £22bn per year. Read more 
YouGov poll indicates about 67% of UK adults appreciate that amount of flying should be restricted – Airport Watch 19.09.19
The poll indicated about 28% said air travel should definitely be limited, with 38% said it should probably be restricted. Just 22% felt there was no need for limits, and 11% said they did not know. Read more
Click Travel to trial new IATA settlement system – Buying Business Travel 19.09.19
Click Travel and British Airways have been selected to trial the International Air Transport Association's (IATA) new 'Settlement with Orders' solution, which is designed to simplify the management of payments. Click Travel's chief product engineer Robin Smith explained, "Settlement with Orders will automate what is currently an overly-complicated and manual process for all booking agents, meaning any changes, payments, or refunds can be auctioned much faster – which will only be a good thing for customers". Read more
Rival scheme, Heathrow Hub, estimate true costs of Heathrow runway could be £61 billion, by 2050 (not £14 bn) – Airport Watch 19.09.19
The rival scheme, to try to build a 3rd Heathrow runway – Heathrow Hub – have put together figures indicating the final cost of Heathrow's 3rd Runway Plan could be £61 billion by 2050.  That is in contrast to the £14 billion claimed by Heathrow itself and even the £32 billion assed by IAG.  Heathrow Hub say the cost of the initial phase, included in Heathrow's current consultation, could be as much as £37.7 billion, when it is supposedly completed in 2026.  The figure of £14 billion is based on 2014 prices, 5 year out of date, and assumes a pared down scheme with no new terminal capacity. Read more 
GA at the heart of UK govt's vision for electric revolution – Flyer 20.09.19
A new General Aviation Advocate to represent and raise its profile; six new Aviation Ambassadors to inspire the next generation; practical help and funds to put Great Britain at the heart of electric aircraft development – and manufacture; and a new emphasis on General Aviation. These are just some of the points in an ambitious vision for the UK's aviation industry announced by Grant Shapps, Secretary of State for Transport at an event at Cranfield University yesterday. "I want to create an electric revolution not just on the UK's roads but also in our skies," said Mr Shapps. "The UK led the world as a pioneer of international commercial flight in the 20th century and I want this country to become a hotbed for the design, manufacture and use of electric aircraft in the 21st, seizing a share of a market that could be worth £4 trillion globally by 2050 and harnessing immense benefits of this transition: lower emissions, greater efficiency and the power to transform mobility in towns and cities". Read more 
The case against expanding London City Airport – City Metric 20.09.19
Any such expansion will impact the lives of ordinary Londoners, who will be forced to deal with yet more noisy planes overhead, during even more antisocial hours. It will also exacerbate the city's air pollution crisis, which already causes thousands of premature deaths every year. To add insult to injury, most residents of the capital have never even flown out of London City. Read more
Boeing 737 Max: 'Pilots led their passengers over an aerodynamic edge into oblivion,' says former pilot – Independent 20.09.19
Six months after the worldwide grounding of the Boeing 737 Max, a writer who has forensically investigated two fatal crashes has blamed the poor performance of pilots. Read more
Study highlights summer of flight delays – Buying Business Travel 20.09.19
A study of new data reveals 11.5 million passengers were affected by UK flight delays between 1 June and 31 August, with Easyjet, British Airways and Flybe experiencing the worst disruption. Read more
GAL PRESS RELEASES, EVENTS AND UPDATES
Local schools invited to inspire future careers by 'tuning in' to Gatwick's Learn Live broadcasts - 16/09/2019 
Broadcasts designed to encourage children to take STEM subjects by demonstrating their relevance to 'real life' careers at the airport
First live broadcast will be with the airport's biodiversity experts, with future events exploring engineering and air traffic control
Programme has been viewed by over 50,000 students since launched in 2017 
Gatwick's popular Learn Live broadcasts start again this week – with a live Q&A with the airport's biodiversity experts - and every local school is invited to 'tune in'. 
The online broadcasts are designed to encourage local children to take Science, Technology, Engineering and Maths (STEM) subjects by demonstrating their relevance to a wide range of careers at the airport.  
The first broadcast on Wednesday 18 September will take a look at biodiversity across the airport with future broadcasts exploring engineering and air traffic control. 
The airport also hopes that the Learn Live programme will help to inspire the next generation of young people to consider working at Gatwick. 
The programme has been viewed by over 50,000 students since it was launched in 2017 and has included live broadcasts from the airport's Chief Executive, Chief Operating Officer as well as staff working on the airfield, the fire service and meteorological teams. 
Gatwick is promoting this year's programme by targeting local schools on social media - inviting them by showing short films from last year's broadcasts. 
Schools that want to register to watch our next Learn Live video can sign up online. All previous Learn Live broadcasts can also be viewed on Gatwick's You Tube channel.
Paula Aldridge, Gatwick Airport's Community Engagement Manager, said: "Learn Live continues to be a tremendous success because it inspires young people to think about STEM subjects.  It also helps to paint a picture of the range of opportunities available at Gatwick be they related to engineering, the environment, the weather or air traffic control."  
Stuart Heaton, Managing Director of Learn Live, said: "We are delighted to be working with Gatwick Airport for another academic year and helping to support the STEM agenda in schools and colleges across the country.
"The live interactive broadcasts give a fantastic insight into the different job roles at one of the world's busiest airports and how the core subjects of Maths, Science and Technology and used in the workplace. We also get the opportunity to meet the apprentices that work at Gatwick through the live broadcasts and hear their inspiring stories" 
***
Bespoke information on aircraft noise can now be tailored by postcode - in a Gatwick and European first – 17.09.19
New information portal represents a step change in transparency and makes it easier for residents to find flight information relevant to their location
New videos explaining how aircraft operate in and out of Gatwick also available on the portal
Over £1 million invested by Gatwick Airport to improve the monitoring and reporting of aircraft noise in the last year
Gatwick has launched a new information portal that – for the first time in Europe – offers residents bespoke information on aircraft noise that can be tailored to their postcode. 
The new portal represents a step change in transparency and provides an interactive and engaging way to access a range of information on noise, by combining location-specific data with new videos to explain how the airport operates.
Residents can now easily find out how many aircraft fly near to their home, at what height and if it was from Gatwick or a nearby airport.  More noise data than ever before is also available and can be easily accessed and analysed. 
The new portal makes the information contained in Gatwick's Noise and Track keeping system, which is provided by EMS Brüel & Kjær, more accessible.
The Noise and Track system was delivered in April this year as part of a £1million investment in new technology to improve the monitoring and reporting of aircraft noise at Gatwick. The investment also included a new noise website, 23 noise monitors, an app and a phone line to make information on aircraft noise easier to access and understand.
Andy Sinclair, Head of Airspace, said: "While many people benefit from having Gatwick on their doorstep, a number are impacted by aircraft noise and we want to make sure we are as open and transparent as possible about the issue.  
"This new portal can be accessed through the noise pages of our website.  It gives local residents a wealth of easy to use information at their fingertips and we hope that the new portal – together with our wider noise management programme - help to improve public confidence and trust.
"Over time, aircraft noise has reduced and in the next few years I expect further reductions as new aircraft that are up to 50% quieter replace older versions.  We recognise however that more must be done and we look forward to developing a range of new initiatives, many through our Noise Management Board, to reduce noise further still."
Earlier this year, the annual noise exposure contour analysis1 carried out by the Civil Aviation Authority showed that Gatwick's noise footprint shrank by 7% in 2018, building on a fall of 4% in 2017.
Aircraft noise at Gatwick has been reduced in recent years through improved operational procedures - including smoother descents that reduce drag and use less power – and by the phasing out of the noisiest aircraft and the introduction of new, quieter aeroplanes.
The new portal can be accessed here 
***
New Independent Gatwick Accessibility Panel to help shape the airport's strategy and services for disabled passengers – 18.09.19
Panel will complement the work and ongoing achievements of Gatwick's Accessibility Forum and Passenger Advisory PRM Group
Ann Frye - international specialist in the transport needs of disabled and older people - to chair the panel
Aviation Minister: "Gatwick's continued work on accessibility is helping to open up new opportunities and experiences, ensuring the aviation network is truly open to all"
A new independent panel – made up of experts in the travel needs of disabled passengers and people with reduced mobility - will help to shape Gatwick's accessibility strategy and improve services for disabled passengers, the airport announced today.
The Independent Gatwick Accessibility Panel (IGAP) will take a broad view of accessibility provision and services at the airport, including setting new service standards and reviewing the airport's performance against them. 
The panel will first meet on the 19 December 2019 and will build upon the ongoing work and achievements of two existing groups; the Passenger Advisory PRM Group - which represents passengers – and the Accessibility Community Forum, which is where airport stakeholders meet with local charities and support groups.
Ann Frye – an international specialist in the transport needs of disabled and older people will chair the group.  Ann currently co-chairs the US Transportation Research Board sub-committee on International Activities in Accessible Transportation and Mobility.  She is also working with the United Nations and the International Transport Forum on the mobility implications of a global ageing population.
Other members of the panel have been primarily drawn from the disability community - including those with hidden disabilities - and have been selected based on their expertise and experience both in disability and air travel. The biographies of other panel members can be found on Gatwick's website here
The panel will then meet at least twice every year and the minutes from each meeting will be published on Gatwick's website. The panel will also be consulted on other relevant issues on an ad hoc basis.
Aviation Minister Paul Maynard said: "Transport is vital for connecting people with work, friends and family, and should enable those from every part of society to access and enjoy exploring the rest of the world.
"Gatwick's continued work on accessibility is helping to open up new opportunities and experiences, ensuring the aviation network is truly open to all."
Chris Woodroofe, Chief Operating Officer, Gatwick Airport, said: "This new independent panel of experts will help us set new standards and identify innovative opportunities where we can improve the service we offer to passengers with reduced mobility or other disabilities. 
"The panel will also complement and build on the ongoing achievements of our Accessibility Forum and Passenger Advisory Groups.  By consulting and engaging with such a broad range of experts, we want to make sure our accessibility services are the best they can be."
Ann Frye, Chair of the Independent Gatwick Accessibility Panel, said: "I am delighted to have been invited to chair the new Independent Gatwick Accessibility Panel. I have worked for many years to promote accessibility for disabled and older people in aviation and other forms of transport and I look forward to working with Gatwick and their key stakeholders in achieving their goal to be the UK's most accessible airport."
Gatwick was the first airport to introduce a hidden disability lanyard scheme – something that all UK airports have introduced since.  Gatwick was also the first UK airport to open a sensory room, invested £2 million in a new 'premium-style' lounge for passengers with reduced mobility and is expanding its existing range of Changing Places facilities, which include hoists and height-adjustable changing beds and sinks.
The airport also places a particular emphasis on training and all passenger-facing staff are taught to recognise a range of hidden disabilities. To ensure consistent standards across the airport, Gatwick also offers this training free to airlines, ground handlers and organisations. 
For example, 2,200 staff have been trained to recognise and help people with dementia across 14 different businesses. Staff working for Gatwick's special assistance provider – Wilson James - are also the only ones in the UK trained to NVQ Level 2 & 3. 
***
'Meet the Local Producer': Gatwick shines light on local produce – 18.09.19
Over 40 local food and beverage producers to attend Gatwick's inaugural 'Meet the Local Producer' event
Gatwick to give producers in its locality the opportunity to network with businesses interested in purchasing their goods
Meet the Local Producer will take place 15th October 2019, Gatwick Hilton, 3pm – 6pm
Gatwick Airport is opening its doors to invite local food producers to its very first 'Meet the Local Producer' event. The event will play host to over 40 local food and beverage producers with buyers across the region from shops, restaurants and hotels, including those at Gatwick, attending.
With an abundance of quality unique food and beverage in the region the airport is keen to give producers in its locality the opportunity to network with businesses interested in purchasing their goods.
The event will play host to very initial start-ups to more established producers, already suppling major supermarkets. Confirmed producers exhibiting at the event include Crumbs Brewing, Kent Crisps and Harley House Distillery to name just a few.
Businesses are attracted by airports and choose to locate themselves close to airports. As well as continuing to play this pivotal role for the UK economy, the airport is keen to shine a light on the quality food and beverage the region has to offer, from bespoke artisan suppliers.
The airport already stocks several local suppliers. Surrey's Silent Pool Gin and Kent's Fudge Kitchen are stocked in the airport's World Duty Free stores. Marks and Spencer is home to Wimbledon Ale, Kentish Pip ciders and Five Hop Lager from the Hogs Back Brewery Co. in Surrey.
While many of the airport's restaurants are also home to local producers. Gatwick's London Bar serves Bathtub Gin from Tunbridge, Ridgeview Wine from East Sussex, Brighton Gin plus Chapeldown Brut from Kent. While the airport's pubs serve ales from Westerham Brewery and Denbies Whitedown Brut from Surrey.
'Meet the Local Producer' will take place 15th October 2019, Gatwick Hilton, 3pm – 6pm.
Interested in procuring local? Please contact community@gatwickairport.com
Gatwick Airport, Head of Community Engagement, Alison Addy said:
"We know that many businesses are in proximity to Gatwick, basing themselves in Kent, Surrey or Sussex, as they enjoy having the airport on their doorstep – providing a route to export their produce, travel for business or welcome business colleagues from aboard. 
"With so many companies choosing to locate themselves close to the airport, we are delighted to open our doors and give local food producers the opportunity to network with businesses requiring their goods, as well as potential buyers from across the Gatwick campus. In just one afternoon producers will be able to meet a huge volume of potential buyers – considerably cutting down the legwork involved which might take months otherwise.
"The four counties of Kent, Surrey, East and West Sussex have a superb range of local products, including award winning cheeses and sparkling wine to all manner of artisan produce. At Gatwick we want to not only celebrate the very best of the surrounding counties produce but also help buyers from local businesses discover what is on their doorstep."
***