Help raise money for Simon Horwood who is running in support of gdb Member Carers Support West Sussex and raising awareness for EDS
Published: 23 Apr 2019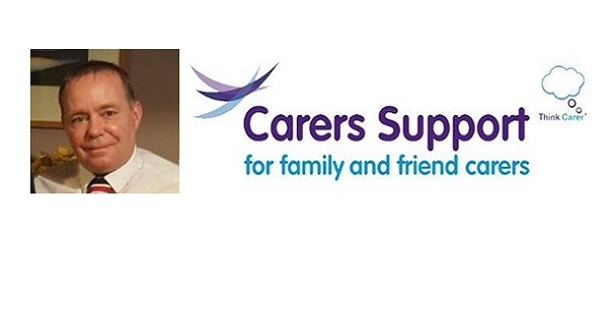 Here is Simon's Story:
Hi My Name is Simon Horwood I am also known as Mini or Mouse
The reason I am running the London Marathon is to help raise money for Carers Support West Sussex, the help and support that this charity provides to carers is amazing. I am grateful for the help and support they have given me over the past few years since I became Jan's main carer and I would like to give something back to them.
Back in 2008 I met my wife Jan, we were married in 2013 and between us we have 4 lovely children.
When I first met Jan, she hid her illness from me until she couldn't anymore. Over the years we attended many appointments to find out what was truly wrong with Jan.
In 2014 Jan was diagnosed with Ehlers Danlos Syndrome (EDS) which is a rare genetic condition. This condition is an invisible illness so to look at Jan you would think there wasn't much wrong with her but there actually is. When you live with someone with an invisible illness you can clearly see how badly affected, they actually are. There are so many associated condition's and symptoms connected to EDS which affect Jan and other people with the condition.
Jan is not one to be defeated she laughs when she could cry, she battles every day with a smile, and always puts others before herself, her strength gives me strength. Jan is not just my wife, she is my best friend and my rock, so when I do the marathon, I will be raising money for Carers Support West Sussex but also raising awareness for EDS.
So, all I ask is that you please help me raise as much money for this amazing cause please.
Please Donate anything you can:

https://uk.virginmoneygiving.com/fundraiser-display/showROFundraiserPage?userUrl=simon-horwood-SAVMLMBONDS3332019-146437&pageUrl=1