Latest GATCOM Weekly News - September 2019 (2)
Published: 03 Sep 2019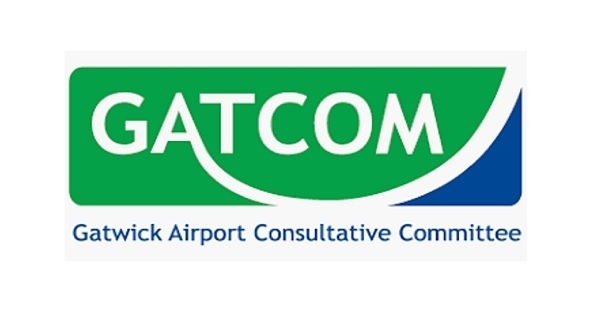 'LIVE' CONSULTATIONS
Heathrow Airport Expansion Consultation – Consultation closes 13 September 2019
Click here to see the expansion plans / Click here to see the consultation
 NEWS HEADLINES
British Airways strike: BA pilots announce September dates – BBC 23.08.19
PM: New airport technology will 'cut down hassle' for passengers – Gov.uk 25.08.19
Flights could be grounded at Heathrow after climate change activists pledged to fly drones at airport in week-long protest – Independent 29.08.19
Ryanair insists next week's strikes will not disrupt flights – Travel Mole 29.08.19
GATWICK NEWS
The Gatwick bus driver who sends holidaymakers home happy – BBC 23.08.19
Getting back from holiday can be a bit miserable, but on a shuttle bus at Gatwick Airport the party continues after you land. John Russell is one of the 84-drivers who serve the long-stay car parks. He's been driving buses for 28 years and prides himself on making sure people end their holidays with a smile on their way home. Video here.
Report describes 'high category' near miss with drone at Gatwick – Travel Mole 28.08.19
An Airbus A320 had to take action to avoid a drone on the approach to Gatwick, a near-miss report has revealed. The aircraft, with 186 passengers on board, was flying at 1,700ft towards the airport when the pilot spotted a dark-coloured drone, the UK Airprox Board (UKAB) reports. Read More
Gatwick begins process to use standby runway – Buying Business Travel 28.08.19
Gatwick airport has submitted a formal notice to the Planning Inspectorate (PINS) of its intention to apply for permission to bring its standby runway into routine use. Read more
See also GAL Press Release 28.08.19 below.
Plans for 'rapid exit taxiway' at Gatwick Airport set for take-off – West Sussex County Times 28.08.19
Airport owners say that the new taxiway would reduce delays caused when aircraft have to 'go around' because a previous aircraft has not vacated the runway. Read more
'Huge drugs bust' at Gatwick Airport turns out to be vegan cake ingredients – Crawley and Horley Observer 28.08.19
Police officers are urging passengers to label their food after vegan cake mix was mistaken for drugs. BTP Sussex (British Transport Police) said on twitter: "Huge drugs bust at Gatwick airport. In collaboration with @ukhomeoffice powders tested and discovered to be vegan cake ingredients." Read more
OTHER NEWS
Growing up in air-polluted areas linked to mental health issues – Guardian 20.08.19
Research published in January found that children growing up in the more polluted areas of London were more likely to have depression by the age of 18 than those growing up in areas with cleaner air. A study by researchers in the US and Denmark has suggested a link between air pollution and an increased risk of mental health problems, including bipolar disorder, schizophrenia and personality disorders. Read more
Local opposition growing to expansion plans by Southampton airport – Airport Watch 20.08.19
A group within Southampton Friends of the Earth has set up a campaign to oppose Southampton Airport expansion. The airport will probably submit its planning application to extend the runway by 170 metres to Eastleigh Borough Council in the next few weeks. The scoping report and Master Plan have received approval in principle from Southampton City Council. Read more
Business aviation: Engines of commerce – Buying Business Travel 22.08.19
Perception is everything. Private jets today are, on the whole, deemed to be the preserve of celebrities, oligarchs and royalty – despite this particular demographic representing about  1 per cent of total passengers. However, jet charter companies are reporting an increased uptake against a backdrop of issues currently facing many aspects of commercial air travel. Read more
Satisfaction among air travellers falls – Travel Mole 22.08.19
The Civil Aviation Authority (CAA) has published its latest UK Aviation Consumer Survey, which shows overall satisfaction is high, but has fallen since 2016. The seventh survey to be carried out over the last three and a half years, shows satisfaction is down nine percentage points since research started in 2016. Read more
Game-changing staggered seating on flights receives FAA approval – Independent 23.08.19
A new staggered seating design that makes flying in the middle seat more comfortable has received approval from the Federal Aviation Administration (FAA), the US civil aviation body. The S1 is an innovative seating structure that aims to increase passengers' comfort without reducing a plane's capacity. It puts the middle airline seat several inches lower than and further back from the aisle and window seats, is wider, and armrests are angled so that the middle passenger can use the back portion and the window and aisle passengers can use the front. Read more
Sneaky, greedy and arrogant – Ryanair named UK's worst brand for customer service – Which 23.08.19
Ryanair has been rated the worst firm for customer service out of 100 popular British brands after passengers were left feeling undervalued by unhelpful staff and miserable complaints handling, new Which? research reveals. The survey of well-known companies reveals sharp differences between sectors with airlines, telecoms and energy providers performing most poorly – and brands such as British Airways, BT and British Gas languishing near the bottom of the rankings after letting customer service standards slide in recent years. Read more
The 22 Most Beautiful Airports in The World – Huffington Post 24.08.19
Airports such as Singapore Changi and Dubai International feature striking architecture, luxury amenities and more. Read more
Changing the mindset: Helping travellers, bookers and organisations think and choose better – Buying Business Travel
The business travel industry is often based on booking habits and policy compliance. Unfortunately, not enough businesses are questioning if they are spending the right amount on their travel programme and travelling in the right way, or even considering the impact travel has on their employee wellbeing and the overall productivity. Capita Travel and Events applies its Smarter working approach, through its use of behavioural psychology, data insight and technology, to explore these questions with measurable outcomes so the corporate travel programme can realise its potential. Read more
Wanted – more women pilots – Business Travel News 26.08.19
A call for more female pilots in the aviation industry came last week from the travel platform FromAtoB after research showed while aviation was growing at 5%-10% a year, the number of women entering the profession remains stagnant. Among European airlines, it said Flybe and Luxair came at the top, each having 10% of women piloting their aircraft. Among global carriers, 11.6% of Australian regional carrier QantasLink's pilots are women, while the figure for Hawaiian Air is 9.6%. Read more
Busy agenda for World Aviation Festival (London) – BT News 26.08.19
The outlook for China's aviation market and the future of aviation in Istanbul and its giant new mega-airport are among topics up for discussion at the World Aviation Festival at London's Business Design Centre on 4-6 September. Other subjects in focus will include the future of the European Aviation Network and how it will revolutionise European inflight connectivity, the growth in the use of digital aids at Heathrow and growing competition between airline apps. Read more
Millions of passengers facing substantial delays as airline punctuality plummets – Which? Press Office 26.08.19
Punctuality in the skies has drastically deteriorated in the last five years – inflicting misery on millions of passengers and often leaving them out of pocket, according to a Which? analysis of almost 10 million flights. The consumer champion looked at Civil Aviation Authority data from 2014 to 2018 and found that eight of the UK's 10 busiest carriers have seen an increase in delays of more than an hour – with an estimated 17 million passengers affected last year alone. Read more
Port Talbot steelworks' waste gases could power flights – BBC 26.08.19
Passengers could soon be flying on planes fueled by waste gases from steelworks. Tata, along with Neath Port Talbot council and American bioengineering firm LanzaTech are working on the plan. Waste gases are an unavoidable part of the industrial production of steel and it is thought it could generate 30 million gallons of biofuel for the aviation industry every year. Read more
£125 million more UK public money going to fund aviation research to (possibly, eventually) minimally cut CO2 emissions – Airport Watch 27.08.19
The UK has unveiled a more than £300 million ($368 million) government-industry investment to develop "cleaner, greener" forms of air transport, including electric and autonomous aircraft and sustainable alternative fuels. The government will provide £125 million in the Future of Flight Challenge, supported by an industry co-investment of £175 million, to fund development of technologies including cargo drones, urban air taxis and larger electric passenger aircraft. Read more
New study links air pollution to heart disease treatment – Air Quality News 27.08.19
Hospitals in cities that have high levels of air pollution report higher rates of treatment for blocked arteries, according to a study. For the study, which was published in the European Society of Cardiology, researchers from Krakow, Poland, compared five cities in the country where the annual average PM10 concentration was over 50μg/m3 with six cities where levels were around half this. Read more
BA told to explain its strike cancellation policy after passenger anger and confusion – Telegraph 27.08.19
The airline has been accused of trying to avoid paying compensation by imposing early cancellation of those flights likely to be affected by the stoppage. By cancelling flights more than two weeks before the first of the planned three day strikes, BA avoids the requirement under EU rules to pay compensation for any inconvenience incurred to passengers. Read More. Also read the full CAA statement here.
Interesting breakdown by T&E of the hidden subsidies of airlines in Europe, that allow flights to be SO cheap – Airport Watch 27.08.19
An interesting inquiry by Transport & Environment looks at how flights within Europe can be  so cheap. It emerges that there are many hidden subsidies, which enable a flight to be so much cheaper than the same trip by train. Read more
Off-duty pilot steps in after Jet2 captain falls ill – Travel Weekly 27.08.19
An off-duty pilot reportedly stepped in after the captain in control of the Jet2 aircraft collapsed. The Boeing 757 made an emergency landing with the substitute pilot helping the co-pilot land the aircraft safely. Read more
Spanish Ryanair pilots to strike for five days in September – Independent 28.08.19
Ryanair's Spanish pilots are set to stage a five-day strike, the union has announced. Spanish pilots union Sepla revealed it would call for a nationwide walkout in September to protest the closing of several Ryanair bases from January 2020, including ones in Las Palmas, Tenerife South, Lanzarote and Girona. Around 900 pilots who are members of the union have been instructed to participate in the stoppages on 19, 20, 22, 27 and 29 September. Some of the strike dates will coincide with those of a 10-day walk-out announced by Ryanair's Spanish cabin crew. Read more
United removes MileagePlus expiration dates – 28.08.19
United Airlines has announced that effective immediately, MileagePlus reward miles will never expire, making a change from the usual loyalty scheme. The carrier says the moves will give members "a lifetime to use miles on flights, experiences, hotels and more". Read more 
Lufthansa launches carbon offsetting platform – Buying Business Travel 28.08.19
Lufthansa Group has launched a "sustainability platform" that allows travellers to track and offset their individual carbon footprint with the purchase of sustainable aviation fuel. Developed through the Lufthansa Innovation Hub, Compensaid combines a tracking tool for flights across all airlines worldwide with the ability to directly offset passengers' personal CO2 emissions. Read more 
Thomas Cook to sell majority stake to China's Fosun – BBC 28.08.19
Troubled travel firm Thomas Cook says it has agreed a rescue deal with investor Fosun Tourism, its banks and a majority of its bondholders. The UK tour operator said in July it was working to secure new investment from Fosun, a major shareholder. The new deal would see the Chinese group take control of the business at the expense of other shareholders. Fosun will put in £450m in return for at least 75% of the tour business and 25% of the group's airline. Read more 
Ground transport: On stream – Buying Business Travel 29.08.19
Ask any travel buyer about ground transport and they are almost certain to roll their eyes, then tell you about how difficult it is to book through corporate tools and that technology needs to find an answer. But maybe – just maybe – technology is finally about to start removing this tricky barrier to the much-lauded frictionless business travel trip. The answer may lie in Mobility as a Service (MaaS) technology that essentially aims to consolidate all different types of ground transport – both private and public – into a single app or platform allowing travellers to choose the best way of getting from A to B, whether it be by car, train, bicycle or even a scooter. Read more 
New 'Business Traveller Wellbeing Survey' launched – Buying Business Travel 29.08.19
The latest Business Traveller Wellbeing Survey, which respondents can answer in full confidentiality, follows last year's survey that helped initiate an industry-wide debate on both wellbeing and mental health. Last year, the survey revealed 74 per cent of the companies represented do not have a travel policy that included supporting mental health, while 80 per cent of those who have/had mental health problems have not told their employer. Read more 
Amadeus and Visa to tackle fraud – Buying Business Travel 29.08.19
Amadeus has collaborated with CyberSource, Visa's payment management platform, to offer the travel industry advanced fraud and payment management capabilities. The partnership has been agreed in preparation for Strong Customer Authentication (SCA), which will introduce two-factor authentication for most electronic payments made in the European Economic Area (EEA). It also comes against the backdrop of an estimated €1.3 billion in online card fraud in Europe each year, according to the European Central Bank. With SCA, payers will need to prove their identity using at least two techniques from: something the payer knows (such as their PIN), something the payer has (such as a SIM card or mobile device) or something the payer is (such as a fingerprint). Read more
Heathrow baggage handling strike averted – Buying Business Travel 30.08.19
A potential strike by staff employed on a baggage handling contract at Heathrow airport has been avoided after the Unite union secured a new pay deal for its members. According to the union, the agreement covers "hundreds of workers" employed by Babcock Airports Ltd, including baggage handlers and mechanical and electrical technicians. Read more 
GAL Press Releases Events & Updates
Gatwick Airport initiates planning process to use its existing Northern Runway – 28.08.19
Gatwick confirms its intent to start preparing a planning application to the Planning Inspectorate (PINS)
The airport will follow the planning process to prepare a Development Consent Order (DCO)
Documents will be made publicly available on the PINS website
Gatwick Airport has formally started the process to bring its existing Northern Runway into routine use by submitting a notice to the Planning Inspectorate (PINS) of its intention to prepare an application for development consent.
This action establishes the 'Gatwick Airport Northern Runway' project on the PINS website and is the first step in the Development Consent Order (DCO) application process. Next month, the airport will submit a 'Scoping Request' to PINS, which sets out the proposed approach and key issues to be included within the process.
Following the publication of its master plan in July, Gatwick announced it would prepare a planning application known as a DCO – through a rigorous statutory process. The application is to bring the airport's existing Northern Runway (also known as the standby runway) into routine use for smaller, departing aircraft alongside the main runway by the mid-2020s.
Tim Norwood, Gatwick's Chief Planning Officer, said: "As the biggest private investments in our region for many years, the start of the process to use our existing Northern Runway is a significant milestone. This project has the capacity to offer significant local economic benefits, new jobs and an exciting future for the region. As we take our plans forward, we are committed to working in partnership with our local communities, councils and partners to ensure we grow sustainably and present information in a clear and transparent way, including a more detailed stage of public consultation on the project next year."
The first stages in the DCO process involve Gatwick carrying out surveys and preparing detailed environmental information on the Northern Runway plans later this year. A public consultation will be held next year, after which further updates to the plans will be incorporated. An application for development consent will then be made to PINS, who will examine the application and provide a recommendation to the Secretary of State. The Secretary of State will then make a decision.
All documents submitted to PINS by Gatwick will be publicly available on the PINS website throughout the DCO process. To read the Gatwick master plan, please visit our website.
***
Gatwick Fun Day set for record turnout – 29.08.19 
•        Gatwick partners with Aviation Museum to host Fun Day for local residents
•        Family-focussed event gives unique behind the scenes look at the airport with 40 exhibitors
•        Event is free with donations to Gatwick's charity partners also encouraged
Gatwick Airport is giving local residents an exclusive behind-the-scenes peek into a wide variety of airport operations for free at the Gatwick Fun Day on 14th September, from 10 am to 4pm.
The family-focussed event will take place at the Gatwick Aviation Museum with over 40 exhibitors, including refreshments and interactive displays.  There will be opportunities to meet teams from across the airport showcasing the vehicles and equipment used on a daily basis by the Gatwick Fire Service, Airfield Operations and Engineering, to name a few. Other airport partners including Sussex Police and UK Border Force will also be taking part.
Last year there was a record high turnout with over 3000 children, families and other local residents enjoying the activities.
The event is part of Gatwick Airport's Community Engagement programme, which focusses on positive engagement with local communities and supporting projects that have a lasting, positive impact on large numbers of local people across the region. The airport has also sponsored more than 50 community events in the past year that support health and wellbeing, the local environment or promote local business.
The event is free, however, visitors will be encouraged to donate £5 for parking which will go to the airport's charity partners, St Catherine's Hospice, Air Ambulance Kent, Surrey Sussex, and Gatwick Airport Travelcare. Visitors will also get free entry into the Gatwick Aviation Museum.
Alison Addy, Head of Community Engagement, Gatwick Airport said: "We are delighted to be partnering with the Gatwick Aviation museum again to make the Gatwick Fun Day free for everyone. It's a great day out for all the family to see how the world's most efficient single runway airport operates."
Simon Hedges, Museum Manager, Gatwick Aviation Museum: "Gatwick Aviation Museum is hosting the Gatwick Fun Day again this year on Saturday 14th September 2019, sponsored by Gatwick Airport. Over 40 exhibitors will be present, many from the airport, local charities, activities for children, emergency services etc. Of course there is the aviation museum itself to visit, entrance to the museum is included in a car park donation when visitors arrive. Food and drink/ice cream will be available to purchase. The event will open at 10.00 and close at 16.00."