Latest GATCOM Weekly News - September 2019 (3)
Published: 06 Sep 2019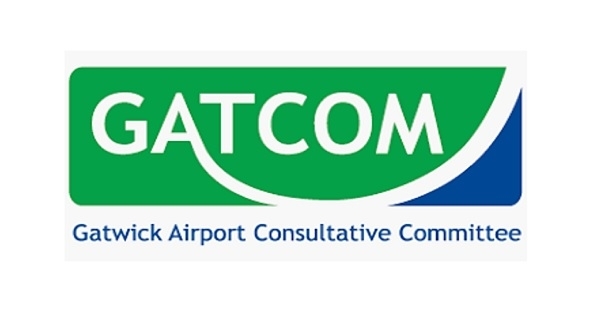 'LIVE' CONSULTATIONS
Heathrow Airport Expansion Consultation – Consultation closes 13 September 2019
Click here to see the expansion plans / Click here to see the consultation
NEWS HEADLINES
Italy strike warning, flights could be hit – Travel Mole 04.09.19
Airlines are warning passengers of possible flights cancellations and delays on Friday due to a national strike in Italy. The strike could affect some airport services, including ground handling. "We're working to minimise the impact of this strike, but like other airlines flying to and from Italy, we are expecting a number of cancellations and potential delays," said easyJet.
Ryanair UK pilots to strike for seven more days – Travel Weekly 05.09.19
Ryanair last night urged the UK pilots union to resume talks after a further seven days of strikes were announced. Balpa said the fresh strike dates were being confirmed following the carrier's refusal to seek talks at the conciliation service Acas. Ryanair UK pilot members of the union have already staged five days of strikes, including three this week, in the dispute over pay and conditions. The new dates have been set for September 18-19, 21, 23, 25, 27 and 29. Read more
BA rejects last-ditch proposal from BALPA – Travel Mole 05.09.19
British Airways has rejected a last-ditch proposal from BALPA to end a dispute with pilots. It means that strikes will go ahead on September 9 and 10 and possibly also September 27. BA said it continues to be available for 'constructive talks' with BALPA but only on the basis that 'there are no pre-conditions to those talks'. Read more
EU extends no-deal Brexit flights deadline to October 2020 – Buying Business Travel 05.09.19
UK-based airlines will be able to continue flights to EU destinations until at least October 2020 regardless of what happens with Brexit over the next few months. As the UK government and House of Commons continue to battle over the issue of a "no deal" Brexit, the European Commission has extended legislation to allow UK-EU flights to keep operating until at least 24 October 2020. This "unilateral contingency" legislation to allow flights to operate had originally been due to end in March 2020 but this has now been extended for a further six months. The EU's move was welcomed by UK transport secretary Grant Shapps who revealed that the Department for Transport will also extend UK air traffic rights for all EU airlines until October 2020. Read more
Noise Management Board Update – August 2019 – GAL Airspace Blog
Young engineers reveal 'creative and caring' inventions – ITV News 13.08.2019
Keeping Gatwick ahead of the curve with state-of-the-art technology – International Airport Review 22.08.19
Illegal skin lightening creams seized at Gatwick Airport – West Sussex County Council 30.08.19
Norwegian uses Gatwick slots as financing security – Buying Business Travel 02.09.19
Gatwick Airport delays: Planes leave without passengers' bags – BBC News 03.09.19
Thousands of easyJet passengers grounded on second day of flight chaos – Independent 03.09.19
Gatwick apologises for baggage mayhem – Travel Mole 04.09.19
Trains between Sussex and London disrupted due to blocked lines between Croydon and Gatwick Airport – Crawley & Horley Observer 05.09.19
All lines between East Croydon and Gatwick Airport are blocked, according to a statement from Southern Rail at 5.10pm. It said on social media, "Due to a fault with the signalling system between East Croydon and Gatwick Airport all lines are blocked. "Services running through these stations will be cancelled or delayed." Read more
OTHER NEWS
Average child will travel nearly 4,000 miles around world by 15th birthday, survey claims – Independent 21.08.19
The average child will have travelled 3,754 miles around the world by the time they reach 15 – almost twice as far as their own parents had at the same age. They will have also already been on four holidays abroad, catching numerous flights and visiting continents such as the Middle East and South America. In contrast, parents had travelled just 2,185 miles in total at the same age, rarely going further than a European destination. The study of 2,000 parents with children up to 15, commissioned by Heathrow Express, found six in 10 believe a holiday abroad is the perfect place to create family memories. Read more
UKinbound targets rise in disabled travellers – Travel Weekly 28.08.19
UKinbound is backing government plans to make the country the most accessible destination in Europe by 2025 by collaborating with a charity that creates respite holidays for disabled people and carers. The partnership with Revitalise will see both organisations work together on projects that will help to inform and educate UK tourism businesses about how they can best support and accommodate disabled visitors, and the business case for doing so.
The annual spending power of disabled people and their households is estimated to be worth £249 billion a year to UK business; alternatively known as the 'Purple Pound'. Read more
1 in 7 people would choose not to fly because of climate change – European Sting 31.08.19
Across the world, one in seven say they will shun flying even if it means using more expensive and less convenient alternatives, according to a new survey. Conducted by research firm Ipsos for the Forum, the report finds a further 29% of people would switch to alternative transport options if they cost the same as flying and were as convenient. The strongest support for switching to low-carbon alternatives comes from frequent fliers. Read more
Flight risk: can we take the carbon out of air travel? – Guardian 31.08.19
German-Canadian Liam Megill is seeking the holy grail of air travel – a manned aircraft powered by a liquid hydrogen fuel cell. The technology, engineered by the non-profit organisation AeroDelft which he co-founded in 2017, promises a sort of atmospheric alchemy: a power source whose principal emission is water vapour. Read more
Thousands stranded after French air traffic control failure hits UK airlines – Independent 02.09.19
A system connecting area control centres in France failed in the early hours of Sunday morning – at the start of one of the busiest days of the year in European aviation, particularly for British travellers heading home at the end of their summer holidays. The worst-hit airline by far was easyJet, which grounded 100 flights to and from Gatwick airport alone. Read more
Infrastructure Summit imminent – Business Travel News 02.09.19
The biggest gathering of experts in their field are preparing for the 2019 London Infrastructure Summit, taking place in 10 days' time on 12 September at the new Tottenham Hotspur Stadium. The event will hear the inside track on key projects from London's infrastructure pipeline, from TfL and Network Rail to London's utilities, digital connectivity and airports. Read more
HS2 confirmed to be behind schedule and over budget – Buying Business Travel 03.09.19
The controversial HS2 project's first phase is up to five years behind schedule and around £20 billion over budget, according to a report sent to transport minister Grant Shapps. Shapps has received a report from HS2 Ltd's newly-appointed chairman Allan Cook just weeks after Shapps announced the launch of an independent review into the high-speed rail link, which will be led by former Crossrail chairman Douglas Oakervee. Read more
Airports clamp down on drunken passengers as arrests of unruly travellers fall – The Telegraph 03.09.19
Police arrested 117 people on planes in 2017/18 but this fell by 25% to 87 people in 2018/19. Among the biggest reductions were at Gatwick and Glasgow, where arrests made almost halved in that period. Drunk travellers who sexually abused staff, urinated in public and were too drunk to fasten their seat belts were among those prevented from continuing their journeys. Read more – also covered by Sky News article.
How are emotional support animals allowed on flights? – BBC News 03.09.19
You're more likely to see it happening in America, where "emotional support animals" are recognised, than in the UK where they're not. But the group that registers support pets in the UK says it's seeing more calls for a change in the law. The Emotional Support Animal Registry's trying to get legal recognition, so flights from the UK would have to let support animals on board. Read more
MPs attack 'absurd' APD – Buying Business Travel 03.09.19
The All-Party Parliamentary Group (APPG) on Air Passenger Duty Reform, which was formed in February this year, released the report ahead of the UK's exit from the EU after spending months gathering evidence on the issue. As part of the process, the group conducted a survey of airlines operating in the UK and found that more than two-thirds would invest in new routes outside of London and the south-east if APD was cut by 50 per cent, while nine in ten would invest more into existing routes. This echoes research commissioned by Airlines UK, which revealed the country could be missing out on as many as 66 routes due to the rate of air tax. Read more
Budget airlines report boost in August carryings – Travel Weekly 03.09.19
Wizz Air achieved record August carryings of more than four million passengers on the back of fleet expansion and the summer peak month led to a 16.1% year-on-year rise in Wizz Air's passenger numbers. Rival Ryanair saw passenger numbers grow by 8% in August to 14.9 million across the group. Read more
Boeing not able to respond to regulators on MAX at August meeting – Daily Mail 03.09.19
Boeing was not able to respond to regulator questions on modifications made to the 737 MAX flight control system at an August meeting with international officials. The planes have been grounded globally since mid-March following two crashes that killed 346 people. Boeing is now seeking a green light to return the jets to service after developing fixes for the jets' flight control computers. The parties agreed to conclude the meeting and reconvene at a later date when Boeing could provide the details. Read more
Heathrow faces renewed strike threat – Travel Weekly 04.09.19
The threat of strike chaos at Heathrow has re-emerged after members of the UK's largest union rejected a revised pay offer. Unite said it was making arrangements to refresh its mandate for strike action with a fresh industrial action ballot of more than 4,000 workers involved in the dispute. Timings of the ballot will be announced in the coming days. The dispute involves security guards, firefighters, engineers, passenger service operatives and passenger service drivers across all of the London hub's terminals. Read more
Comment: Could travel quotas be imposed to curb curse of overcapacity? – Travel Weekly 04.09.19
"An excess of flights is forcing us all to sell at ridiculous prices and is damaging the environment", argues Sunvil chairman Noel Josephides. Tui's Fritz Joussen's warning of overcapacity in the airline industry won't have come as a surprise to anyone (Travel Weekly, August 23). The only surprise is that such a comment was not made years ago. It has been painfully obvious to us all that airline capacity is out of control and that this has hurt the whole travel industry. The travelling public, on the other hand, has never had it so good. According to Joussen, the answer is a need for consolidation. But who, exactly, is going to consolidate with whom? Read more
VisitEngland pushes 'microgaps' to encourage young people to holiday at home – Travel Mole 04.09.19
VisitEngland has launched the next phase of its campaign to get more young Brits to take short breaks in the UK with a series of new short films and images. Read more
Heathrow urged to 'come clean' on third runway costs – travel Weekly 05.09.19
The backers of an alternative Heathrow expansion scheme claim the airport has overshot its costings for third runway expansion by billions of pounds and is demanding a government review. Heathrow Hub, promoter of a cheaper rival extended-runway scheme, says its analysis of Heathrow's published costs could be as high as £61 billion by 2050. Read more
Luton airport claims cut in noise complaints – Travel Weekly 05.09.19
Luton airport is claiming a fall in noise complaints by people living nearby in the second quarter of the year. The number of new noise complainants – residents who have not previously registered a complaint – fell by 25%, from 152 to 114 year-on-year. The level of overall complainants was down by 6% from 311 in the same period last year, to 292 this year. The reduction came despite a 4.5% rise in the number of flights operated in the three months to 38,129, while passenger numbers increased by 8.9% to 4.8 million. Read more
Guest comment: Getting prepared in an age of activism – Buying Business travel 05.09.19
As Extinction Rebellion protests target the World Aviation Festival, and Heathrow Pause unveils plans to fly drones near the airport, travel buyers and meetings organisers need to be prepared for more activism impacting both travel and events. On 4 September, activists from Extinction Rebellion met outside the Islington Business Design Centre in London to protest at the World Aviation Festival, and are pulling together more plans to shine a light on what they call a climate emergency. Read more
EasyJet to launch voice recognition searches – Travel Mole 05.09.19
EasyJet is to launch voice recognition technology for flight searches on its app in the coming weeks. It claims the technology will allow customers to complete their search in a few seconds, rather than a typical 12 taps. The Speak Now technology will ask audible questions to determine the exact booking criteria customers require. Read more