'On the Black Satin Sheets' – Gemini Print boss Performs!
Published: 03 Jul 2019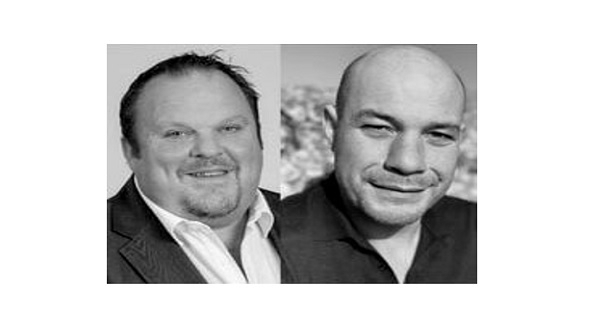 Despite the challenge that he cannot sing or dance, the Gemini Print team Managing Director, Steve Cropper, was 'volunteered' to perform a fundraising cabaret performance.
Supported with the talent of a skilled Sussex based singer and performer, Alex Banks, the patience of his wife Maxine, and intensive training and rehearsals organised by the E3 Events experts  https://www.e3eventsonline.com/  Steve prepared for the nerve-wracking performance. Never one to do anything by halves the famous, challenging Moulin Rouge lyrics of 'Lady Marmalade' was selected by Steve and Alex.  Voulez Vous Coucher Avec!
With more than 600 guests the Midsummer Ball is created by the DM Thomas Foundation for Young People https://dmthomasfoundation.org/ with the Brighton Hilton Metropole. An annual event with all the NET fundraising divided between four important local charities who work to help disadvantaged, complex disabled or life-limited children and youngsters: Chailey Heritage  https://www.chf.org.uk/  Chestnut Tree House https://www.chestnut-tree-house.org.uk/  Action Medical Research https://action.org.uk/ and The Starr Trust http://starrtrust.com/
To enjoy the video and read more click here: https://www.gemini-print.co.uk/on-the-black-satin-sheets-gemini-print-boss-performs/