PDT Solicitors - Congratulate Oliver Parsons for qualifying as a solicitor and joining PDT!
Published: 06 Sep 2019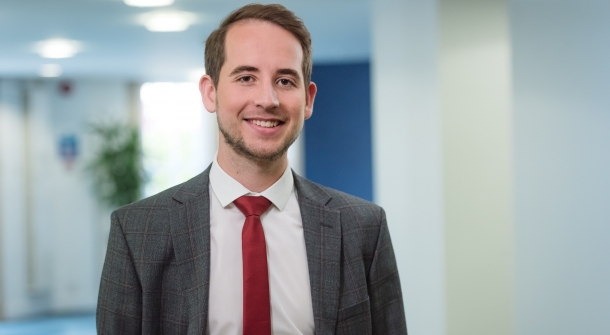 Congratulations to Oliver Parsons for qualifying as a solicitor into PDT Solicitors Real Estate department this week after completing PDT Solicitors trainee programme. Oliver joined PDT in September 2017, completing seats in employment law, corporate & commercial, dispute resolution and real estate. He will now predominantly act in the sale and purchase of businesses in the healthcare sector.
Prior to his training he spent 4 months as a paralegal in PDT's Corporate and Employment teams and 3 months working at ABN AMRO Commercial Finance where he undertook a comprehensive review of their security documentation.
Managing Partner James Clewlow says "Oliver is hard working and shown great initiative and drive in his two years training with us. He is going to make a super solicitor and we are proud to be working with him."
Oliver says "Having trained here for the past two years, I am delighted to qualify at PDT and join the real estate team. I am really looking forward to working closely with James, taking on the challenges that face a commercial property solicitor and developing my legal skills along the way."
To find out more about PDT's Trainee Solicitor Programme visit: https://www.pdtcareers.co.uk/training-contract