£55 million upgrade of Southern, Great Northern and Gatwick Express train fleet now underway
Published: 18 Sep 2020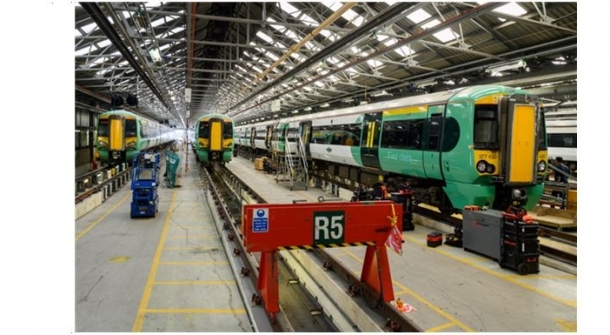 We are delighted to confirm a £55 million train modernisation programme for Govia Thameslink Railway's entire 'Bombardier Electrostar' train fleet - the Southern Class 377 as well as the Class 387 used by Gatwick Express and Great Northern. This is an upgrade that will improve the customer experience of the railway, and behind the scenes, will help us to improve punctuality and reliability, which we know is the most important factor for our customers.
Funded by the trains' owner, Porterbrook and delivered by GTR's in-house engineering team, this upgrade will bring all 270 trains up to the same level of passenger facilities and the latest "smart" on-board diagnostic systems as part of a wider overhaul.
Many of you have been with us during the introduction of the Class 700 and 717 trains, which have transformed customers' journeys on Thameslink and Great Northern.  We expect that this update will also be popular with customers as upgraded trains return from the depot over the next five years and are excited about the benefits the upgrade will bring. While parts of the fleet, including the Gatwick Express Class 387s, are just five years old, most of the Southern 377 fleet has now been in service for between 15 and 20 years.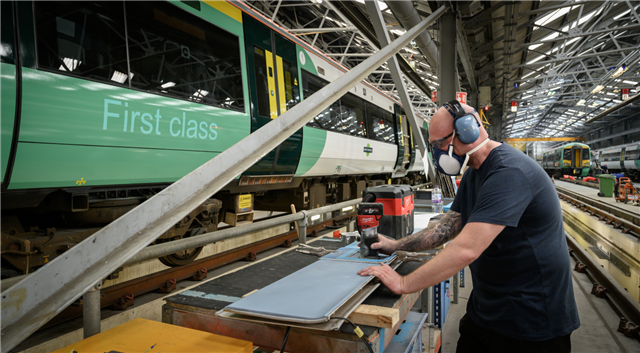 The upgrades are passenger led and GTR's engineers will install features called for by passengers in recent research led by Transport Focus and funded by Porterbrook. These include USB/power sockets and on-board real-time information through media screens. The trains will also be fitted with new energy-saving LED lighting to make them more environmentally friendly.
To improve reliability, the trains will be fitted with an upgraded On-Train Data Recorder that will help predict and diagnose faults and streamline maintenance.
Additional passenger-counting technology will also be fitted alongside the equipment fitted earlier this year, to enable us to better analyse how busy trains are, further helping to support social distancing and timetable planning. This feature has been used extensively on the Class 700 and 717's over the past few months to help plan the services needed to enable social distancing.
New forward-facing CCTV cameras will help GTR and Network Rail investigate incidents that have delayed services and with potential in the future to also support Network Rail's efforts on preventative maintenance by providing information on the condition of the route such as encroaching vegetation, thereby helping to prevent overgrown vegetation from causing delays.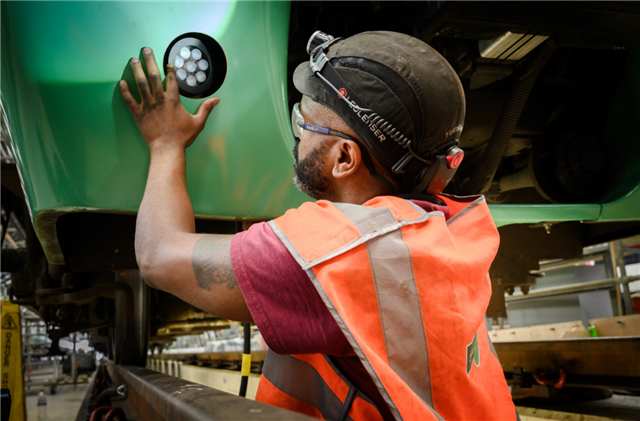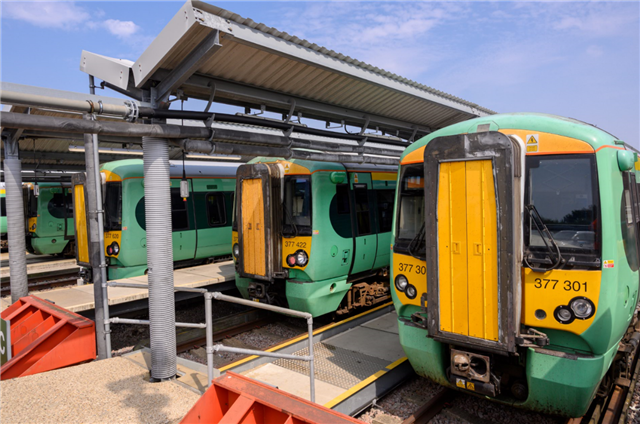 The first Southern Class 377 is currently at Selhurst Depot undergoing its transformation. We are expecting it to enter passenger service this autumn with the entire programme completed between now and 2025.
This is an exciting transformation that will deliver a better on-board experience for customers and will also improve train performance and reliability. As we continue to step-up the number of train services that we operate daily, this investment is key to ensure that customers and communities return to a railway that was better than before.
We will, as always, keep you informed with regular updates throughout the programme, and when the first train enters service.
If you have any questions in the meantime, then please email gtr.stakeholders@gtrailway.com.