ActionCoach Horsham and Crawley GrowthCLUB
Published: 03 Dec 2020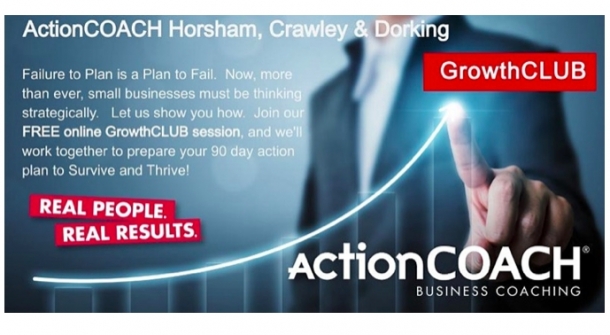 Create the roadmap to business success in the next 90 days!
ActionCoach Horsham and Crawley would like to invite you to attend our complimentary webinar on the 10th December to yourself and any other business owners you feel may benefit from attending.
Just click the link below to book your place.
If you would like me to arrange a 10 minute introduction call with Daniel I am happy to arrange this also,
Date And Time
Thu, 10 December 2020
09:00 – 13:00