Bounce Back Loan Scheme
Published: 04 May 2020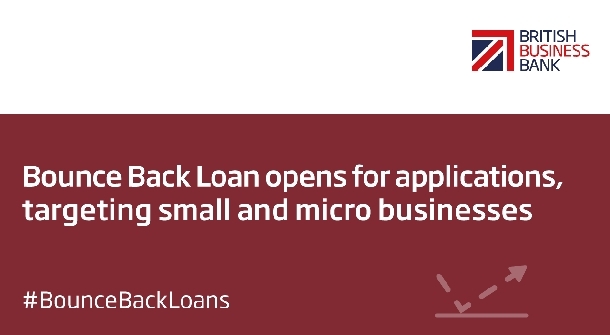 The Bounce Back Loan scheme targeting small and micro businesses affected by the Coronavirus opens for applications today.
Delivered by lenders accredited by the British Business Bank for this scheme, Bounce Back Loans target small and micro businesses in all sectors, providing loans from £2k up to 25% of the business' turnover with a maximum loan of £50k.
Providing lenders with a 100% government-backed guarantee and standardising the application form is expected to lead to a faster process with many loans becoming available within days.
Find out more on the British Business Bank website: https://www.british-business-bank.co.uk/ourpartners/coronavirus-business-interruption-loan-schemes/bounce-back-loans/
Or download the Factsheet for SMEs: