Chailey Heritage Foundation - Supporters Step Up to the Mark
Published: 24 Feb 2020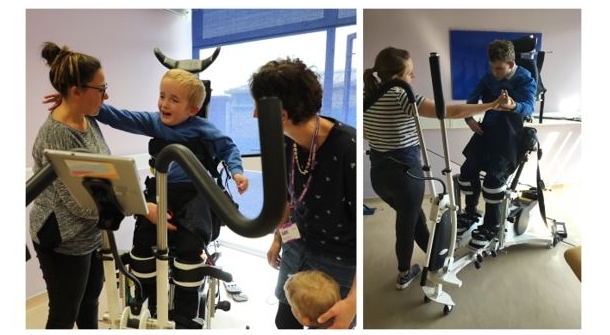 Thanks to the generosity of our supporters, we now have two Innowalks (one large, one small) for young people at Chailey Heritage School. These motor-operated motion therapy devices will give our pupils, all of whom use wheelchairs every day, the chance to move their legs and arms in both sitting and standing positions.
When the children return after their half term break, they will be able to take part in regular Innowalk sessions, which will help them gain a whole range of health benefits including:
• building muscles
• strengthening bones and improving joint flexibility
• increasing heart rate whilst exercising
• improving appetite, digestion and bladder control
• improving concentration and sleep patterns
Without the generosity of our supporters, we would not have been able to fund this vital equipment. Thank you.
Our next step is to raise funds for an Innowalk for adults with disabilities who use our Life Skills Centre Gym. We look forward to updating you when we have raised the remaining funds we need. If you'd like to help us to fund resources for young people at Chailey Heritage Foundation, please visit our donation page.