Christmas Engagement Ideas - Webinar by The Marketing Club
Published: 09 Nov 2020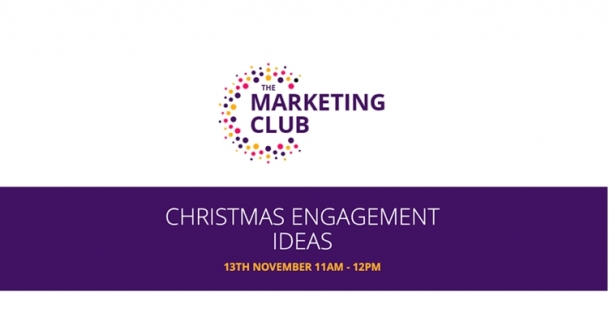 It's that time of the year again, but with so many things having changed, where are the marketing opportunities around Christmas? 
Don't despair -from our recent research, 84% of business are having problems with corporate giving too!
Ideation Webinar 
As our fifth webinar, we will discuss what marketer around what marketers are thinking, some ideas around Christmas gifts, engagement messages and events with staff,  clients and prospects.
Register now on our website and save your seat - as they are limited!
Find out more and register your place here