Coast to Capital Growth Hub - September Newsletter
Published: 10 Sep 2020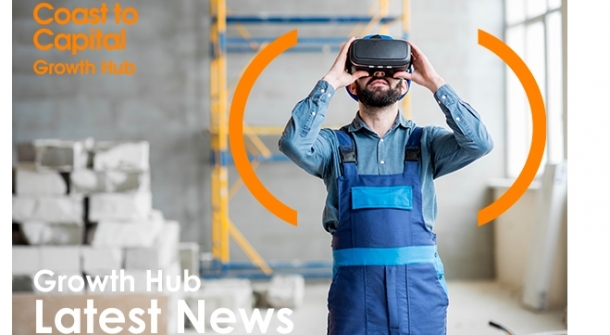 Kick-start Tourism and Restart and Recovery SME Grants
We have launched a pre-application information page to help businesses prepare to apply for a Kick-start Tourism or Restart and Recovery SME grant ahead of the scheme opening on Tuesday 15 September at midday.
The Kickstart Tourism grant is aimed at businesses within the visitor economy with fewer than 250 employees, while the Restart and Renew SME grant is aimed at all other businesses with fewer than 250 employees. Applicants for both must have been impacted by COVID-19 and must satisfy further eligibility criteria. Businesses can apply for grants of between £1000 - £3000 (up to £5000 in exceptional circumstances) toward professional services to help them adapt during the COVID-19 pandemic or to purchase new equipment. 100% of the money will come from government with no obligation for businesses to contribute financially.
Businesses based in Croydon should register their interest here and businesses based in Lewes should visit this webpage.
Funding is extremely limited and we expect the scheme to be very popular, so you should complete the gateway diagnostic tool as soon as possible after the scheme opens. We are not operating a waiting list so decisions will be made on a first come, first served basis. The gateway diagnostic will close when the limit has been reached. 
If you would like to be notified by email when the fund is open, please complete this short Expression of Interest form.
New fund to support business recovery
We are pleased to announce that a new £2.1 million grant scheme, 'Business Recovery Grants' has been launched to provide businesses in West Sussex, Brighton & Hove, East Surrey, Croydon, or Lewes District with funding of between £10,000 and £170,000 (for projects of £20,000 to £340,000).
The programme will provide up to 50% of an expansion project for organisations that can demonstrate a clear link to COVID-19 recovery and growth. In addition, Coast to Capital are looking for businesses to set out plans for job creation and job retention to improve the unemployment rate in the local area.
Events
Manor Royal FREE SEMINAR - Are You Prepared For EU Departure? Wednesday 9 September
Gatwick Diamond Business HSBC UK Economic Commentary Webinar Wednesday 23 September
Worthing and Adur Chamber Back to Business Expert Panel Online Event Friday 25 September
T-LEVELS Planning Industry Placements Employer Workshops Thursday 15 October