Croydon Business Webinar - Bought to you by White Label Creative
Published: 08 Jun 2020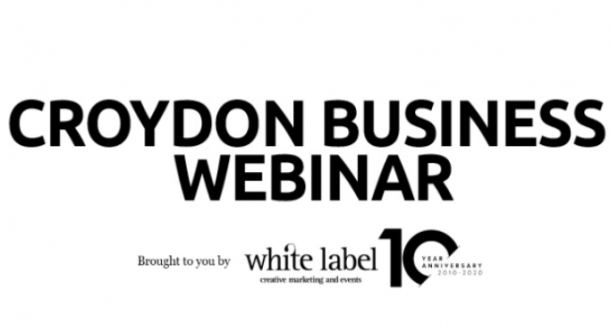 Wednesday 10 June | 10AM
White Label, who have promoted and supported Croydon for more than 10 years, will be hosting their eleventh FREE webinar next week at 10am on Wednesday 10 June, as part of their ongoing commitment to supporting the borough's businesses.
With non-essential shops and businesses planning their reopening from 
Monday 15 June, we will be discussing the latest updates and plans to ensure 
that Croydon is ready to get back to business. 
In this webinar, we will be looking at how businesses can follow COVID secure guidelines, manage social distancing measures and build confidence in consumers.
The expert panel, including Matthew Sims Chief Executive of Croydon BID, 
Simon Cripps Chair of Purley BID and Ken Burgess Chair of Addington BID will discuss how the BIDs and other teams are working together to provide a confident response 
to the ongoing challenges of reopening the town. 
You'll also be able to ask the panel your own questions. You can email us your questions ahead of the webinar or ask them live.
How to join
To join, simply click here – and ask your questions in advance by tweeting us @WL_Creative using the hashtag #CroydonBizWebinar or email us.