Former Crawley Town FC boss scores a hat-trick with the acquisition of a third company in six months
Published: 04 Jun 2020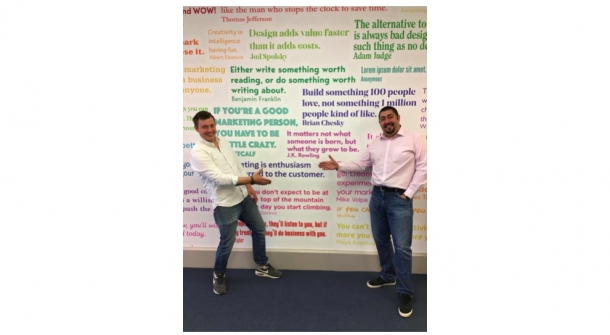 Today, Crawley's multi-award-winning creative agency; The Creative Group announces the acquisition of Forest Row based digital marketing agency, Huga.
The Group, which is headed up by CEO (and former Crawley Town FC boss) Matt Turner, is an umbrella company for Creative Pod, ECHO, Square One, The PrintShop, Spacelink and 427. This announcement marks an impressive hat-trick for the firm which, despite the current uncertain climate, has been its third acquisition in six months. 
The move sees The Creative Group acquiring 100% of the Huga brand and its 12-year-old client base, increasing The Creative Group's client portfolio by approximately 30%. The move, which will no doubt spark curiosity and possibly a few raised eyebrows amongst its peers, given the current climate, has been commended by many for supporting local Sussex businesses and local employment, and is a further testament to their commitment to the local economy. 
Matt Turner, CEO of The Creative Group, said: "This is proof that if you have the right team, the right leadership and a creative calm head on your shoulders, you can steer your business through anything. We are providing massive value for our clients at the moment and constantly going the extra mile. I look forward to welcoming the Huga client base into The Creative Group, so we can help support them through these challenging times, by providing first-class marketing communications.
Søren Pople, Founder & CEO of Huga, said: "I'm incredibly proud of what we have achieved as an agency over the last 12 years. I have been given an incredible opportunity to move onto pastures new. However, I care about our clients a lot. So I have spent considerable time finding a like-minded agency, which shared the same ethos, values and entrepreneurial spirit, as I do. These guys do just that and more, and I know my clients are in very safe hands. I would like to wish Matt and his team the very best and look forward to seeing our clients prosper with The Creative Group." 
For all media enquiries, please contact Sarah Lyons, Head of Marketing; at sarah@creativepod.net