GATCOM Weekly Newsletter - January 2020 (1)
Published: 13 Jan 2020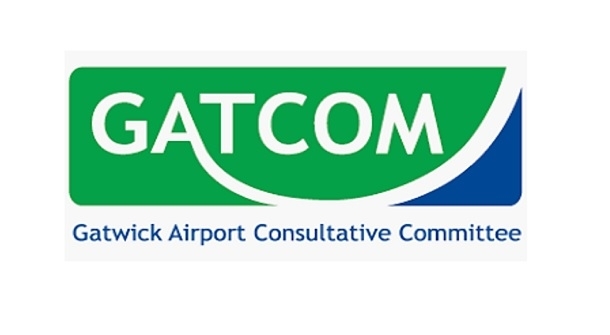 'LIVE' CONSULTATIONS
CAA: Call for Evidence on recognised assistance dogs
View the Consultation documents and guidance here. Submissions via email to consumerenforcement@caa.co.uk by Friday 10 January 2020.
Transport Strategy for the South East - Consultation Draft
Transport for the South East (TfSE) has launched a consultation on its draft Transport Strategy.  The closing date for comments is 10 January 2020.
Click here to see TfSE press release, click here to see the consultation document and click here to see the Executive Summary. 
CAA Draft Decision for comment - Departure Route 4
The CAA is inviting comment on the draft report's findings. The objective of this is ensure that the CAA has not missed, misunderstood or misinterpreted any relevant matters. The deadline for comments is 3 February 2020.
CAA Consultation - Airspace classification review 2019–2020
The CAA would like help to identify volumes of controlled airspace in which the classification could be amended to better reflect the needs of all airspace users on an equitable basis. Submissions by 3 March 2020 via the website. Click here for supporting documents and Survey.
What Are The Worst Airports In The World? – Forbes 05.01.20
[Gatwick rated 6.62/10] The U.K's second-largest airport was also rated one of the worst airports in the world based on quality and punctuality. Despite recent investments in terminal renovations and a failed campaign to build a second runway instead of Heathrow Airport, passengers seem to remain unimpressed with certain aspects at Gatwick. Crowded lounges and waiting areas have been some of the most consistent complaints with London's second airport. Read more
New calls to curb Gatwick Airport expansion plans – Crawley and Horley Observer 06.01.20
Campaigners against the expansion of Gatwick Airport are appealing to newly-elected MPs to help curb the airport's growth plans. Members of the campaign group Communities Against Gatwick Noise and Emissions - CAGNE - are also urging local residents, along with the MPs, to protest to the Secretary of State for Transport. They say that Gatwick's expansion proposals will lead to an extra 55,000 flights a year by 2033. They maintain there is insufficient infrastructure to cope with the growth and that it will lead to increases in noise levels and carbon emissions. Read more
Jazeera Airways updates fare categories from Gatwick – BBT 08.01.20
Kuwaiti low-cost carrier Jazeera Airways has revealed new services and fare categories for its daily flight from Gatwick airport. From today, the all-economy class airline will offer three fare categories: Light, Value and Extra. Jazeera Airways said each type allows passengers to choose the services they will need for their flight. Read more
Enhancing customer experience to boost non-aeronautical revenues – 19.06.19
CAP1807: CAA Consumer Panel Annual Report 2018-2019 - CAA 18.12.19
CAP1862: Airspace Modernisation – Progress Report 2019 – CAA 19.12.19
Air traffic numbers fall for second consecutive month – NATS 20.12.19
Boris Johnson unveils plan to increase number of flights, despite global climate emergency: 'A total disregard for the planet' – Airport Watch 21.12.19
I have a love affair with airline food – for all the reasons our readers seem to hate it – Independent 24.12.19
DOSSIER: Can climate-friendly aviation ever actually exist? – Geographical 26.12.19
Orange peel, rubbish and fatbergs: the fuels behind the future of green transport - DfT 30.12.19
Legal: Points are now political – BBT 01.01.20
BA starts carbon offsetting on UK domestic flights – Travel Weekly 02.01.20
British public positive about aviation despite environmental concerns – NATS 02.01.20
UK carriers fail to make global punctuality chart – Travel Weekly 02.01.20
Passenger aircraft crash fatalities halved in 2019 and made it one of the safest years on record for air travel – iNews 02.01.20
The airborne commute - a flight of fancy? – BBC 02.01.20
Air Traffic Management and Unmanned Aircraft Bill 2019-20 - House of Commons research briefing 02.01.20
Comment: Will 2020 be the year of the super app? – Travel Weekly 03.01.20
Natural England and the licences it gives airports to kill birds 13km from airport boundary – Airport Watch 03.01.20
EEA data show EU aviation greenhouse gas emissions rose 129% between 1990 and 2017 – huge future increases expected  - Airport Watch 04.01.20
New King's College study on Heathrow ultrafine particle air pollution shows it spreads far into London – Airport Watch 04.01.20
A digest of a decade in air travel, from the biggest airlines to the most popular planes – Independent 04.01.20
A350 touchscreens on the way – BTNews 06.01.20
UK offsetting scheme takes off – BTNews 06.01.20
Emirates' Sir Tim Clark to retire – BBBT 06.01.20
Heathrow Express makes commercial appointments – Travel Mole 06.01.20
Heathrow to submit expansion application in 2020 – BBT 07.01.20
Should all screen stars stop flying for work? – BBC 07.01.20
First US Airline Pledges Carbon Neutrality by Mid-2020 For All Domestic Flights – 07.01.20
American Airlines settles 737 Max compensation with Boeing – BBT 07.01.20
Airline polluters should pay – now – Travel Mole 08.02.20
Bristol airport to offset passenger road journeys – BBT 08.01.20
European carriers told to avoid 'risky' Middle East routes – Travel Weekly 09.01.20
CAA 'sorry' for Thomas Cook refund delays – Travel Weekly 09.01.20
IAG chief Willie Walsh stands down – Travel Weekly 09.01.20
Climate change and political tensions pose top travel risks – BBT 09.01.20
Next step for Biggin Hill Airport's "game changer" aviation college – This is London 09.01.20
Ryanair confounds 'worst airline' tag again as strong Christmas bookings and lucrative 'add-ons' prompt it to boost profit forecast to €1billion – This is Money 10.01.20