GTR Services - Reduced Timetable & COVID-19 Response Update
Published: 23 Mar 2020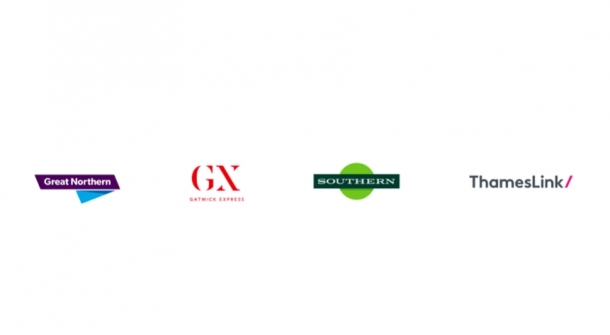 Govia Thameslink Railway (GTR), which operates Southern, Thameslink, Great Northern and Gatwick Express, has today announced that it will move to a revised train timetable as the rail industry works together to manage and protect services for key workers.
Following a Government announcement that there will be a gradual reduction in train services across the country, GTR will introduce a reduced service on Monday 23 March. This will be followed by a further reduced timetable on Monday 30 March. 
The amended timetables, which are adapted versions of 'base' timetables that GTR already operates, will include services to suit key workers travelling in the peak as well as working early and late shifts. 
Steve White, Chief Operating Officer, GTR, said: "This is an unprecedented situation for everyone and we – together with the rest of the rail industry – are doing our utmost to keep an essential service running for key workers who are doing such vital jobs. 
"The message from the Government is clear – travel only if you have to. The changes we are making should allow us to sustain a timetable for those who absolutely have to travel such as doctors, nurses and the emergency services. We want to thank them and our own staff, who are working so hard to keep trains running."
Robert Nisbet, Director of Nations and Regions at the Rail Delivery Group, which represents train operators and Network Rail, said: "This is not a decision we take lightly, however implementing these measures now will mean that we can continue to operate trains over a prolonged period with fewer railway workers, who like so many others are to be commended for putting the needs of the country first, and whose safety remains front of mind."
As GTR continues to deal with the impacts of Coronavirus on its own workforce, it is possible that further changes to services may be required at short notice. Passengers should check for the latest updates on theNational Rail Enquiries website before travelling. 
Cleaning
The health and wellbeing of everyone who uses the railway and our staff is always our priority. We know people have concerns and the rail industry is being proactive and coordinated in our response. We are doing more to ensure our trains and stations are clean. As a summary of our response for your reference:
Our busiest stations have a full-time cleaning team in place. These include Gatwick, Brighton, Luton, East Croydon, City Thameslink, Blackfriars, Luton Airport Parkway, Luton, Hitchin, Finsbury Park and West Hampstead. Smaller stations are maintained by station teams and mobile cleaning teams covering sets of stations.
Cleaning teams have increased the frequency of all cleaning onboard trains and at stations. We are focusing on all contact surfaces (handrails, toilet flushes, door handles and controls, ticket machines) as this understood to be the most common way of the virus transferring between people.
We have replaced existing cleaning products with virucides such as bleach. These enhancements exceed current guidance as advised by Public Health England. We are supplementing these measures with steam cleaning and other appropriate methods.
We have worked with Network Rail to lift restrictions on recharging water tanks on trains, and soap will be topped up at every train turn-around. In addition, we are aware that some customers are concerned about the efficacy of the soap on Class 700 Thameslink units. By way of reassurance, the soap is as effective as any other, but is a deliberately lower viscosity product manufactured by ZEP especially for Siemens. This is because a thicker product was the cause of sink and pipe blockages last year.
Intensive cleaning is also underway at our train and crew depots and office facilities.
Our safety team is continuing to review our cleaning regime, methods and equipment used as information is released by Government, Public Health England and the Rail Delivery Group, and we are always reviewing our equipment, chemicals and methods, to ensure that current systems are the most effective available. These include reviewing specialist equipment, such as dry steam and microfibre, widely used across the NHS. Trials are currently being organised.
Tickets and refunds
Information on tickets and refunds is available on our websites, such as this link on the Southern webpage: https://www.southernrailway.com/travel-information/plan-your-journey/coronavirus-information
We are working closely with the Department for Transport to deliver our approach and have agreed the following changes:
Day tickets such as Anytime, Off-Peak or Super Off-Peak fares can be refunded in full without any administration charges if purchased directly from GTR (e.g. at a ticket office, via our websites etc). Third-party retailers such as trainline.com may have different policies.
Advance fares such as Southern £5 advance fares (purchased for specific dates and times) can be exchanged for an alternative journey free of charge.
Under current policy, our customer relations team is ensuring that annual season ticket holders that expect to travel more than forty weeks per calendar year in future are making as informed a choice as possible in the circumstances before opting for a refund.
This is because annual season tickets are priced on the value of forty weeks of weekly season tickets, with twelve weeks free. This means that for a refund, our customer services team will work out how much it would have cost a customer to travel up to the point when they stopped using their season ticket using weekly season tickets. We will then refund the difference between that amount and how much a customer paid for their season ticket. Employer season ticket loan schemes are usually paid in ten, rather than twelve instalments to account for how the system works.
We are continuing to work closely with the Department for Transport on additional measures to support customers but wanted to provide an update on the status as of today.