Innovative solutions to support your business
Published: 02 Dec 2020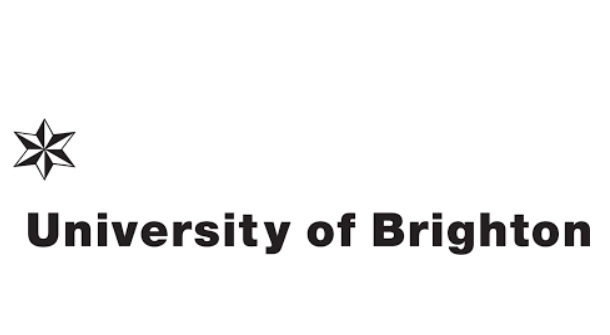 INNOVATION AS A SOLUTION TO BUSINESS CHALLENGES
Open Innovation as a driver for resilient growth
If your business has ambitions to grow, scale or pivot, the BRITE programme, co-located at Plus X Brighton's innovation hub, can help you build on current successes and challenges to innovate, bring new and improved products and services to market, rework your business plan and identify those key partnerships and opportunities.
Eligible SMEs can access leading university innovation expertise, specialist facilities and the support of a professional team to support your business ambitions.
Strategic innovation through a Knowledge Transfer Partnership (KTP)
Management KTPs are a government funded mechanism enabling companies to access management expertise to innovate and grow. 
Supported by a £116k grant, Sussex company Judge Sampson are working with the University's Business School on a digital transformation mKTP, implementing innovative techniques to increase productivity, brand recognition and market share
SKILLS AS A SOLUTION TO BUSINESS CHALLENGES
Would your business benefit from an extra skilled pair of hands for six weeks?
SMEs in the South East could benefit from a fully funded graduate intern as part of the STEP-UP programme.
This new training and internship programme ensures that graduates are equipped with the skills needed to hit the ground running, and that you have the tools to make the most of their time with you.
Up-skill your staff with degree apprenticeships
The University of Brighton is launching new degree apprenticeship programmes in accounting and law to complement our existing business and management programmes. 
Our well-established Leadership MBA Degree Apprenticeship is now open for new starts in January 2021.
Could your organisation offer an internship?
The #10000BlackInterns initiative has been designed to help transform the horizons and prospects of talented young Black people in the UK, offering mentoring and paid work experience across a wide range of sectors. 
Participating companies and organisations will only be asked for voluntary contributions once launched.
FIND OUT MORE AND REGISTER YOUR INTEREST
EXPERTISE IN BRIEF: FOCUS ON ENGINEERING
Enhancing productivity in manufacturing
With academics spanning the breadth of engineering and design disciplines, the University of Brighton is well placed to support manufacturing innovation. 
Surrey-based ATC accessed university expertise in Computer-Aided Design and Manufacture (CAD/CAM) to optimise the manufacture of bespoke medical implants. 
The Knowledge Transfer (KTP) was rated 'Outstanding' by the funder Innovate UK.
TALK TO OUR TEAM: ENTERPRISE@BRIGHTON.AC.UK
Explore Cryogenics
Once the preserve of science-fiction, cryogenics is being used in an ever-increasing range of applications ranging from transportation and biomedical, to energy storage and space.
Our Cryogenic Hub is led by a team of multidisciplinary experts with an established background of working with industry. Take a look at our expertise and get in touch, our team are on hand to explore potential solutions to your business needs. 
UPCOMING EVENTS
Healthy Futures presents a dedicated health focused 5G and digital webinar, with insights from Karen Cham, Professor of Digital Transformation Design, Academic Lead for Connected Futures, and regional representative on the UK5G LEP and SME Working Group, along with live Q&A's.
Join us on Weds 9 Dec, 4-5pmto explore:
The opportunities of 5G
Impact of 5G and digital on health and healthcare
How to get involved
REGISTER YOUR INTEREST AT ENTERPRISE@BRIGHTON.AC.UK
Green business innovation workshops
Clean Growth UK, the University's green business network, is running a series of workshops for businesses developing green products, services or business models.
Topics include marketing strategy, sales, business strategy and circular economy.