South East Home Builder Targets to be Top 10 Housebuilder by 2030
Published: 27 Sep 2020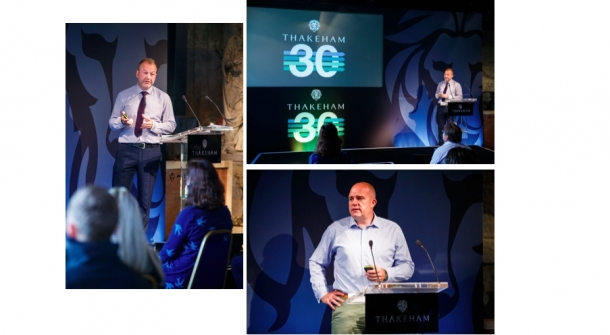 South East based homebuilder Thakeham Group has confirmed its plans for growth: sharing ambition to be a Top 10 housebuilder and create up to 1,000 new jobs in just 10 years.
West Sussex-based Thakeham Group committed to delivering a zero-carbon based approach to sustainable, infrastructure-led communities, leading on biodiversity and the environment. The plan - called 'Thakeham30' - includes specific targets for growth and represents a joint commitment to inspire staff, contractors, partners and homeowners. 
By 2030 Thakeham Group expects to be a Top 100 employer in the UK and  employ over 1,000 staff. In addition, they will deliver 3,200 homes annually with a Net Promoter score of over 60. Accelerated sustainability targets will see them realise Zero Carbon in their new homes, sites, and offices by 2025. 
Thakeham Group CEO Rob Boughton explained: "In these uncertain times, the Government has challenged UK homebuilders to deliver building projects and new communities that will power the country out of recession. This is a challenge that Thakeham is proud to accept.
"We recently enjoyed a valuable exercise; consulting all stakeholders about our intentions for the future. The aim was to distil the unique difference that has made us one of the UK's fastest-growing home builders into one simple mission.
"The 'Thakeham30' mission is our proud pledge to deliver on key metrics throughout the business. It's not just about growth. It's about everything we stand for and how we create sustainable value in the communities we serve.
"'Thakeham30' will become a simple source of accountability and inspiration for our employees, partners and contractors. It also helps our partners to understand the exciting Thakeham Group shared vision at a glance with complete transparency and clarity."
Thakeham's shared vision is to become a Top 10 sustainable carbon neutral infrastructure-led placemaker. The business will draw on its five core values: community; environment; partnership; quality and people. These values run through all Thakeham's key activities including strategic land promoter; partnership and homes builder.
Earlier this year, Thakeham was listed in the 'Sunday Times 100 Best Small Companies to Work For' and recognised for its work with youngsters and veterans. The company was one of only two Sussex companies and the only UK property developer to make the list.
Last year, Thakeham was listed in the 'The Sunday Times Virgin Atlantic Fast Track 100. This prestigious league table ranks Britain's 100 fastest-growing companies over the last three years.
Rob Boughton adds: "Our targets are now public and a matter of record. We all know what we have to achieve and precisely what our partners and homeowners expect of us. 
"We believe our shared vision to become a Top 10 sustainable infrastructure-led placemaker will inspire a unique blend of customer satisfaction, social responsibility, sustainability and growth." 
More information about the Thakeham Group's  growth mission is available by visiting www.thakeham.com/thakeham30