Sussex local in the running for prestigious railway accolade
Published: 28 Sep 2020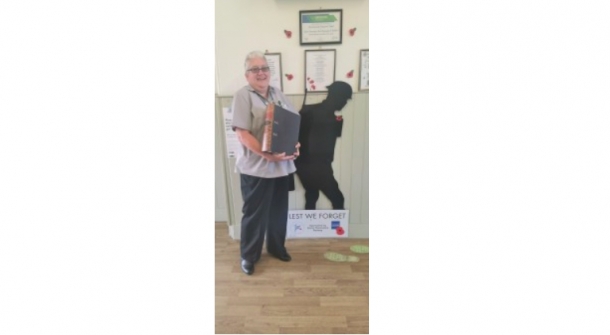 Laura Lee is Sussex born and bred and has worked on the railway for over 20 years. She is being recognised in this year's Community Rail Awards, having been shortlisted in the Outstanding Volunteer Contribution category.
Last year, the mum of two took on an ambitious project to recognise the efforts of railway staff during World War One in the run up to the centenary of the Great War. Initially, the project looked into the fates of those who had been based at her own station – Arundel – but it quickly snowballed as people encouraged her to extend the research to neighbouring stations. 
Laura, 50, spent hours combing through records to collate the names, ages, roles and fates of those who served to ensure their sacrifices are not forgotten. For railway workers that didn't make it home, Laura included locations of where they were buried after checking and cross-referencing details with the Commonwealth War Graves Commission. 
The extensive research covers 27 stations and has now been handed over to the West Sussex records office as an official historic account.
Laura Lee said: "I'm delighted to be recognised in the Community Rail Awards. What started out as a personal project grew and grew and I became engrossed in the research. I'm glad that it has now been made into an official account of history because it's very important that these people are not forgotten."
Howard Clear, Arundel Station Manager added: "We were all really impressed by the amount of work and effort Laura put into her research – it was truly above and beyond her day job. We felt it only right to display her work on the concourse at Brighton station with regimental flags for all to see. It's even better to see that Laura is now getting official recognition for her work, we'll have our fingers crossed for the results."
Govia Thameslink Railway is shortlisted in a total of four categories at the Community Rail Awards 2020, which will take place virtually this year on Wednesday 9th December for community rail groups, station partners and the rail industry. See the full shortlist here: https://communityrail.org.uk/events-training/community-rail-awards/community-rail-awards-2020-shortlist/