Talent Gateway are excited to be launching a series of events under the banner - 'Future of Marketing'
Published: 17 Jan 2020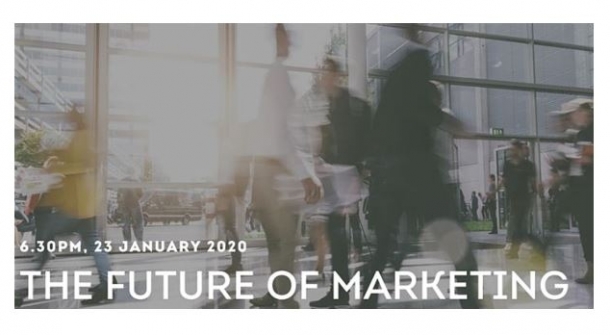 Come to the first 'Future of Marketing' to explore latest marketing trends, hear from marketing experts & network with other professionals.
Date: Thursday 23rd January 2020
Time: 18:30 - 21:00 GMT 
Location: CitizenM London Bankside Hotel
20 Lavington Street
London
SE1 0NZ
Price: £30
With the growth of digital marketing over the last decade, working in marketing has become one of the most challenging and rewarding career paths. New technologies enable cheaper, quicker and more measurable campaigns, enabling marketers to work in an agile way and deliver immediate results – but which ones to choose and where to begin?
Our first event looks at one of the hottest topics in marketing right now - Growth Hacking.
You will be hearing from:
Ben Naughton-Rumbo, AI & Growth Consultant at Growth Tribe UK who will give you a rapid introduction to growth hacking; what it is and how you can adapt and implement growth hacks to grow your business. You will walk away with practical strategies to help transform your marketing strategy.
Nici Jupp, Managing Director at Talent Gateway who will explain what to look for when recruiting a growth team, what questions you should ask during interview and why cultural fit is so important in any marketing role.
Presentations will be accompanied by a buffet supper and drinks and followed by discussion and networking.
If you are a Senior Marketer, Marketing Director or Head of Marketing this intimate event will enable you to grow your peer network, discuss current marketing and business challenges, and to improve and develop your marketing knowledge. 
See more details and book onto the event here - https://www.eventbrite.co.uk/e/the-future-of-marketing-tickets-82971248237