White Label Creative's DAILY BUSINESS BRIEFING FROM GOVERNMENT'S COVID-19 PRESS CONFERENCE 07/05/2020
Published: 07 May 2020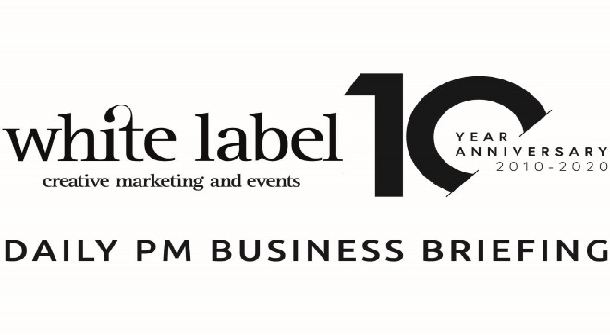 Local Government Secretary Robert Jenrick has announced his department will be helping local communities and town centres recover from the COVID-19 lockdown.
Previewing Boris Johnson's anticipated 'exit roadmap', which is due to be announced on Sunday, he told today's Downing Street press conference that his department was already looking at:
•            How public transport can be made safer
•            How people can walk or cycle to work
•            Creating more room in town centres as social distancing continues.
"We want to ensure appropriate and safe social distancing" so people have the confidence to get back to work, Mr Jenrick said. He added local economies would need a "plan to restart and recover".
At Prime Minister's Questions earlier this afternoon, Boris Johnson confirmed a "massive plan" for the country's future would be announced on Sunday, with changes coming into effect the following day. He also, when responding to a question from Labour leader Sir Kier Starmer, promised the public would not be asked to go back to work until a "robust national plan" was in place, which includes access to sufficient PPE.
Mr Jenrick said the government would also be working on how the leisure, transport and manufacturing sectors could operate, guided by the scientific advice.
"We will be informing these plans with our own detailed work in areas such as: how workplaces from factories to construction sites to offices can be adapted; how outdoor spaces, leisure and businesses from parks to high streets to markets can be managed; and how public transport networks from the tube to trams to buses can operate," he said.
"In each case, guided by scientific and medical advice, we want to ensure appropriate and safe social distancing, providing the public with the confidence to return to work and to return to public spaces and public transport knowing that it is always safe to do so.
"We cannot, and will not, let this pandemic stop us providing vital social and economic support."
More than 69,000 loans approved in the first day of the Bounce Back Loan Scheme
More than 69,000 Bounce Back Loans worth over £2billion have been approved during the first 24 hours of the scheme, the Chancellor has announced.
The seven largest lenders (Barclays, Danske, HSBC, Lloyds, RBS, Santander and Virgin Money) received more than 130,000 Bounce Back Loan Scheme applications on the first day of the scheme (4 May). More than 69,000 of these have been approved on the first day, and lenders are working hard to process and approve the rest as quickly as possible.
The Chancellor of the Exchequer, Rishi Sunak, said: "Small businesses will be the driving force of our recovery from the pandemic, creating jobs and securing economic growth.
"These loans will help them bounce back from this crisis - getting money fast - so it's great to see more than 69,000 business benefitting in just the first day. It's vital this speedy progress continues in the days and weeks ahead."
For more information on applying for a Bounce Back Loan go here.
COVID-19: Firms ready to restart within three weeks, say Chambers
Most firms believe they could be ready to restart business with just three weeks' notice, according to the latest British Chambers of Commerce weekly coronavirus survey of firms.
The survey suggests businesses that offer services to other business are the most ready, with two-thirds saying they would need less than one week or no notice at all to restart operations.
"Businesses' ability to restart quickly varies by company size and by sector," said BCC director general Dr Adam Marshall.
Fewer than half of firms serving consumers said they were confident of being ready that quickly.
"It will be crucial for the government to maintain and evolve support for businesses, to give as many firms as possible the chance to navigate a phased return to work," said Dr Marshall.
NEW INFORMATION AND UPDATES
Update on Fisheries Response Fund: support for aquaculture businesses
Update on the support for aquaculture businesses under the Fisheries Response Fund

Dedicated app for social care workers launched
A new dedicated app for the adult social care workforce in England has been launched to support staff through the coronavirus (COVID-19) pandemic.

ESFA: Business Update
The Education and Skills Funding Agency's monthly round-up of apprenticeship information and news for businesses.

Business rates revaluation postponed
A revaluation of business rates will no longer take place in 2021 to help reduce uncertainty for firms affected by the impacts of coronavirus.

Case studies: remote education practice for schools during coronavirus (COVID-19)
Examples of practice for remote education from schools and academies across England.

Coronavirus support from Business Representative Organisations and Trade Associations
Details for the British Soft Drinks Association and the Road Haulage Association added.
Ask a question at a coronavirus press conference
Find out how you can ask the government a question at the daily coronavirus press conference here.