Accountancy firm adopts new brand to support 'Building a Brighter Future'
Published: 13 May 2021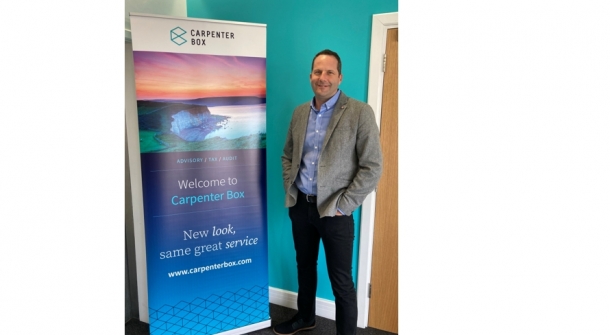 Sussex accountancy firm Carpenter Box has today unveiled a new, fresh visual identity to support its continued growth and to help its clients 'Build a Brighter Future'.
Over recent years, the firm has enjoyed strong growth, opening new offices in Gatwick, Brighton and Chichester in addition to its long-established base in Worthing. It now employs nearly 200 people, and the practice is proud to have remained independent for almost 100 years.
The firm's modern new look has also been adopted by Carpenter Box Financial Advisers. The identity encapsulates its commitment to its clients, employees, communities and the accountancy profession.
In another key development, Carpenter Box is joining PrimeGlobal, one of the five largest associations of independent accounting firms in the world.
Carpenter Box Managing Partner, Alan Edwards, is excited about the current changes to the business commenting: "We believe our new look together with our new tag line 'Building a Brighter Future' matches our commitment to making a difference to our clients. Our ethos centres on their success, and our team are dedicated to delivering a first-class service to help our clients and their businesses achieve their goals.
"Whether a business trades locally, nationally or globally, we have the skills and resources to provide our clients with the service, expertise and value they need to build a brighter future."