Business support programme and suicide prevention training
Published: 22 Oct 2021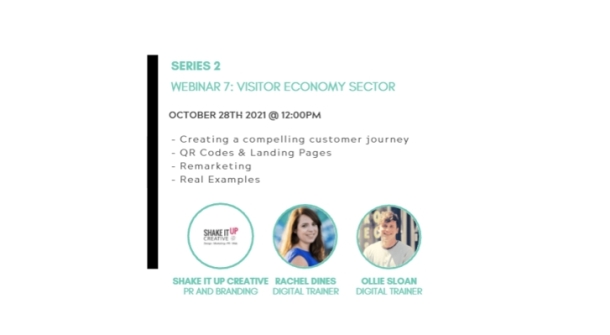 This autumn and winter, West Sussex County Council launches a series of free, online workshops, designed to maximise the impact and accessibility of digital technologies for small and medium-sized enterprises (SMEs).
The Rise and Recover business support programme is well underway with two webinars per week, aimed at helping SMEs grow. The sessions are perfectly timed over the lunch break.
On 28 October at 12 noon, the marketing masterclass is tailored specifically to the visitor economy.
Find out more about the whole series and register.  
________________________________________
Suicide prevention training
West Sussex County Council's Public Health team is working with Grassroots Suicide Prevention to offer free mental health and suicide prevention training for small to medium-sized businesses in the county.
National charity, Grassroots, works with organisations across the UK to deliver life-saving training in suicide prevention, mental health and self-harm.
Grassroots will work with businesses to find the training delivery option that best supports the needs of their workplace (options include open courses for individuals or tailored in-house/online training).
To access the free support, business owners or managers should contact the Grassroots team.
Grassroots is also currently inviting West Sussex SMEs to contribute to a survey to better understand the kind of mental health training they'd find most helpful.
The survey is aimed at decision makers, so people who run their own businesses, managing directors, HR directors etc. and takes just over five minutes to complete, anonymously if preferred. Your contribution will be helping a charity and their life saving work plus there's an opportunity to win a wellbeing box worth £100 for your staff.