Delta Security Management's October Newletter
Published: 21 Oct 2021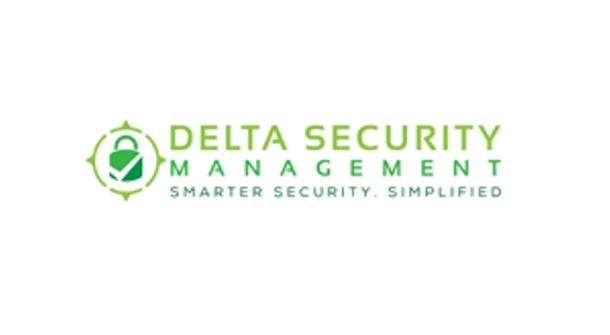 Our team of superstars have been busy over the last month or so launching our new services, Delta Home Protection & Vacant Property Eye which we're excited to tell you more about in the coming weeks - keep your eyes peeled!
This months' newsletter includes our recent blog around our top security tips, more information on the areas we cover, an introduction to our newest team member, Laszlo and our blog post from Delta Home Protection on video doorbells and how they can add additional security measures to your property.
Having security for your premises is and should be crucial to your company no matter what size or number of employees. Making sure that there are measures in place within your working environment means you're guaranteeing the safety and protection of the office, staff, stock & equipment. This will also increase staff productivity and ensure everyday activities are uninterrupted and can go ahead as planned. Office security also means you're complying with data protection laws and avoiding any regulatory issues.
Click here to read our latest blog
Areas we cover
Brighton
Our Brighton security services help businesses in the area and across the rest of Sussex manage their commercial premises safely and professionally.
Haywards Heath 
As an experienced, highly trained security company, Delta are well-equipped to provide professional security services to businesses in Haywards Heath.
Click here to see other locations we cover
Meet the team - Karen
In our latest series of 'Delve into the Delta team' blog, we caught up with Karen, our Savvy Security Officer in Sussex, to learn a little more about the vital role she plays at Delta Security Management.
Video Doorbells: Bringing Modern Day Technology To Your Front Door
Video doorbells are a modern-day, trendy bit of tech for home protection. With that said, what exactly do they do, and are they worth it? Within this blog post, we will cover everything video doorbells offer and all you need to know about protecting your home.
Click here to read our Home Protection blog
Review us on Trustpilot
We would appreciate it if you would share your experience of the service offered by Delta Security and the team on our Trustpilot page.
Your opinion matters to us. Not only is your feedback shared with new and potential customers, but we'll also share your feedback with the team to enhance our service offering and ensure we're providing the best possible service.
Click here to review us on Trustpilot