Gatwick Diamond Champion Shelagh Legrave has been appointed Further Education Commissioner
Published: 01 Apr 2021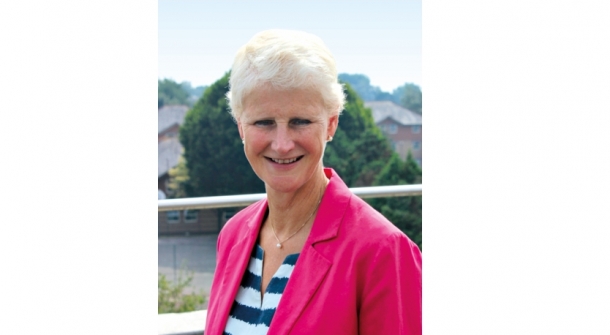 Shelagh Legrave OBE DL, Chief Executive of Chichester College Group, has been appointed as the next Further Education Commissioner, Education Secretary Gavin Williamson announced on 1 April.
Shelagh has a wealth of experience and knowledge to bring to the role having been Principal & Chief Executive of Chichester College from 2010 and Chief Executive of Chichester College Group from 2017. This includes successfully leading the Chichester College Group through two mergers to achieve an outstanding judgement from Ofsted in 2020.
As Further Education Commissioner, Shelagh will lead a team of 18 Deputies and Advisers, working closely with the Education and Skills Funding Agency, to support and strengthen the leadership and governance of colleges, ensuring they are well run and continue to offer high quality education and training to the communities they serve.
Education Secretary Gavin Williamson said:
"I am delighted to appoint Shelagh to this vital role. She is hugely experienced in the sector, with a track record of outstanding success and improvement. At this crucial time for the country, an outstanding further education sector will be more important than ever and I look forward to working with Shelagh to support and challenge the sector to be the best it can be."
"I would like to thank Sir Richard Atkins CBE for everything he has done over more than four years as Further Education Commissioner. He has made a huge impact in the role, which has developed significantly under his leadership and I wish him all the best in his retirement."
"I would also like to thank Frances Wadsworth, currently a Deputy Further Education Commissioner, for agreeing to step in as interim Further Education Commissioner for the period until Shelagh starts in role."
Shelagh Legrave said:
"It is a great privilege to be appointed Further Education Commissioner, particularly at this critical time when skills will be vital to rebuilding our economy and communities. As the FE White Paper has set out, colleges will be at the forefront of education and training that will enable social mobility and address the needs of employers. I look forward to supporting the Secretary of State and Skills Minister to ensure that further education and sixth form colleges across England are in the strongest possible position to change people's lives for the better."
Shelagh will play a key role in progressing plans outlined in the recent Skills for Jobs White Paper, building on the excellent work already happening across the country, so more people can gain the skills they need to progress into work and support the economy to grow.
She will take up her post in October for a two-year term.
Sir Richard Atkins, the current Further Education Commissioner, stepped down as planned on 31 March. Frances Wadsworth has been appointed as interim Further Education Commissioner until Shelagh starts in post. Frances is currently a Deputy Further Education Commissioner, having previously served as Principal and CEO of Croydon College and East Surrey College.