Pro-Biotics Tried, Tested, Trusted
Published: 29 Apr 2021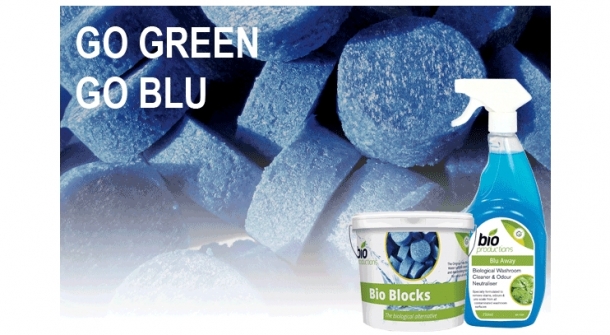 Here at Bio Productions, we're loving the current buzz about Pro-Biotics, Sustainability, and Environmental Innovations… especially because we got there first, more than 30 years ago.
Since 1986, we've dedicated ourselves to developing enzyme-based cleaning and problem-solving biological alternatives for drains and catering outlets. So, we're about more than just the latest craze.
We've always been passionate about creating cleaning products that pack a powerful punch when it comes to cleaning – but without the nasty environmental impact you'd expect.
There's no need to search far and wide for your ticket to the modern pro-biotic revolution.
Bio-Productions are industry leaders… and we've been on your doorstep in the UK for more than three decades.
As the education & hospitality sectors look towards re-opening, now is the time to wave goodbye to smelly washrooms and hello to environmentally sympathetic solutions.
Get started today with our Blu-Away Biological Washroom Cleaner & Odour Neutraliser & Biological Urinal Blocks. Used alone or together these powerful products will leave urinals & troughs free flowing and washroom walls, floors, tiles, and grout sparkling clean and odour free. We are UK innovators of pro-biotic washroom cleaners and urinal blocks designed and manufactured by us at our Sussex based plant for over two decades.
Guaranteed service and quality certified to the latest ISO 14001:2015 and 9001:2015 standards. An accredited manufacturer and member of the CHSA www.chsa.co.uk and are proud recipients of awards for Environmental Best Practice and member of UK based The Green Organisation www.thegreenorganisation.info 
We stand out because our quality products speak for themselves and that is why our customers keep coming back. Call us to discuss how Bio Productions can elevate your washroom with simple sustainable solutions and proven results.