Rail industry introduces new Passenger Assist Mobile Application
Published: 07 Jun 2021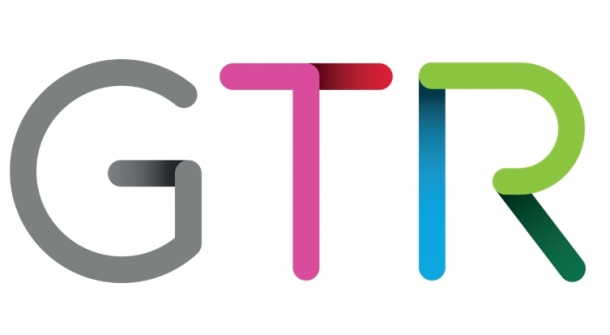 This week, the rail industry has introduced a new Passenger Assistance mobile phone application to support customers who require assistance when travelling by train. The app means customers can choose to request assistance via their smartphone nationwide.
The app, which has been developed by the Rail Delivery Group and UK technology company Transreport, will provide an additional option for customers but will not replace Govia Thameslink Railway's existing support for assistance requests via phone/textphone, online or email.
The app enables customers to:
Make a request for assistance for their rail journey
Manage their personal details – including a record of the type of assistance required
View their travel history
Browse rail journeys via the online journey planner.
When using the app, trains tickets for their journey will need to be purchased separately unless a customer is travelling using a season ticket, pay-as-you-go, or planning to purchase tickets at the station.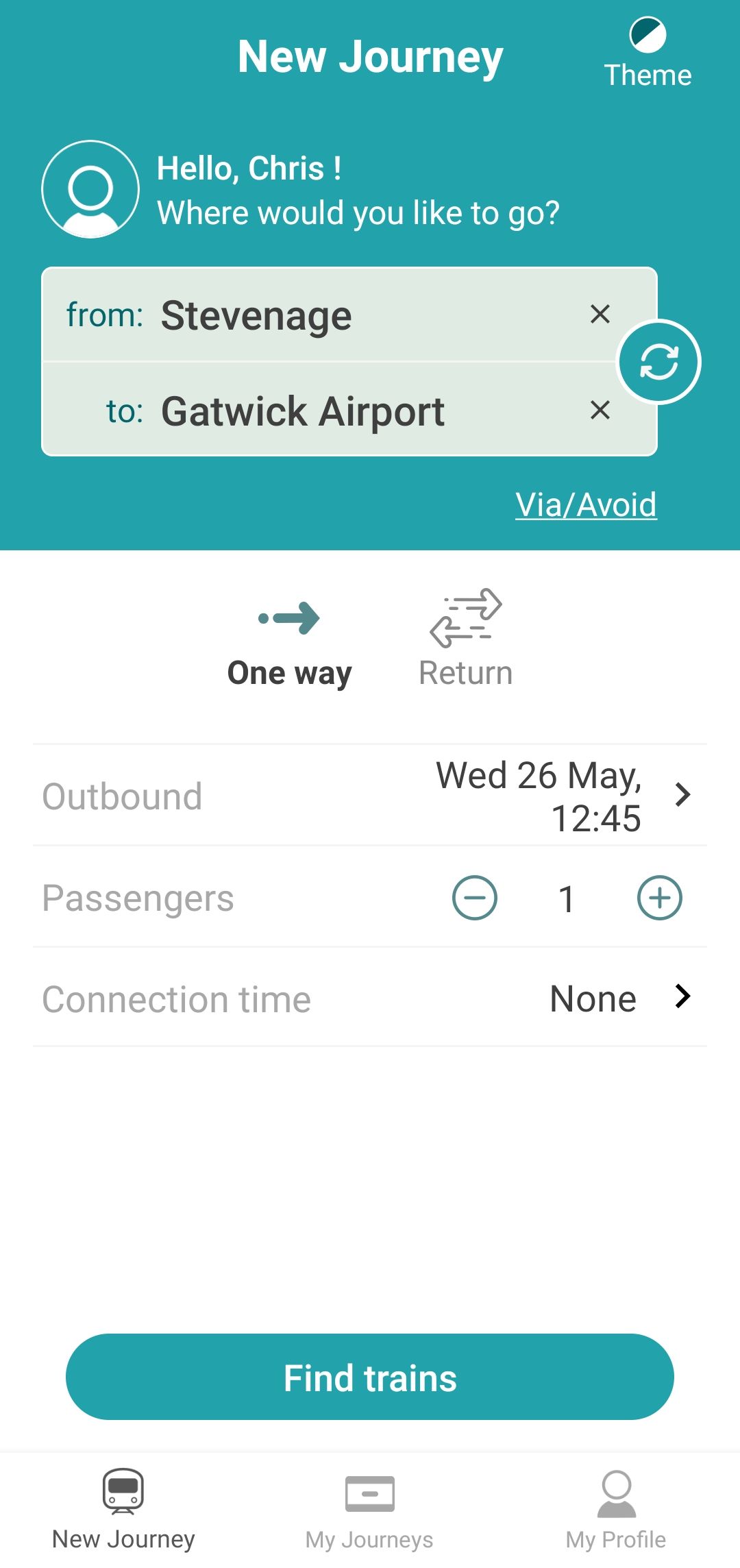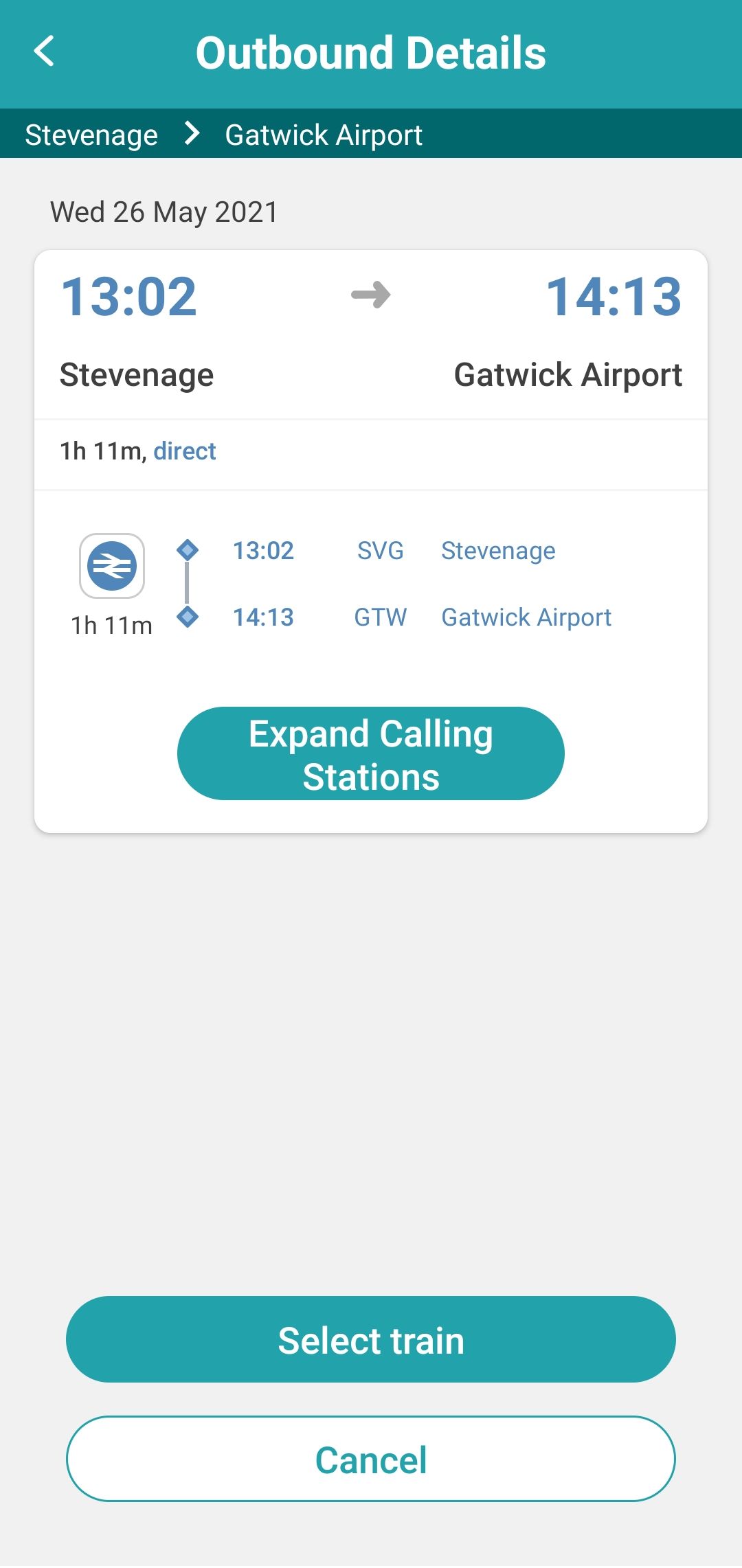 The app supports screen readers and text to speech tools and is also compatible with mobile assistive support tools such as font re-sizing, contrast adjustment and screen magnification, and will evolve with new features over time.
How does it work?
The Passenger Assistance app can be downloaded onto a smartphone by searching "Passenger Assistance" in the Apple App Store / Google Play Store. Users can create their own profile by entering their email address and choosing a password. Once registered, users can update their profile details, including their assistance requirements and an optional photograph to help station staff to recognise them which are then used in all future bookings. The app enables customers to request assistance for future journeys and view their journey history.
A customer uses the Passenger Assistance app to request assistance for their journey.
The customer receives an email acknowledging the request. At this stage the request is 'unconfirmed' but can be viewed and actioned by staff using the Passenger Assist staff app.
A contact centre checks the request and confirms assistance can be provided for all stages of the journey, with the customer then receiving a confirmation email.
Rail staff along the route receive an alert and can assign the request to a staff member or themselves using their version of the app.
When the customer arrives at the station the staff member will have details of their confirmed request within the Passenger Assist staff app.
If customers need to travel before confirmation has been received, then they are advised to speak to rail staff or the nearest station Help Point on arrival at the station.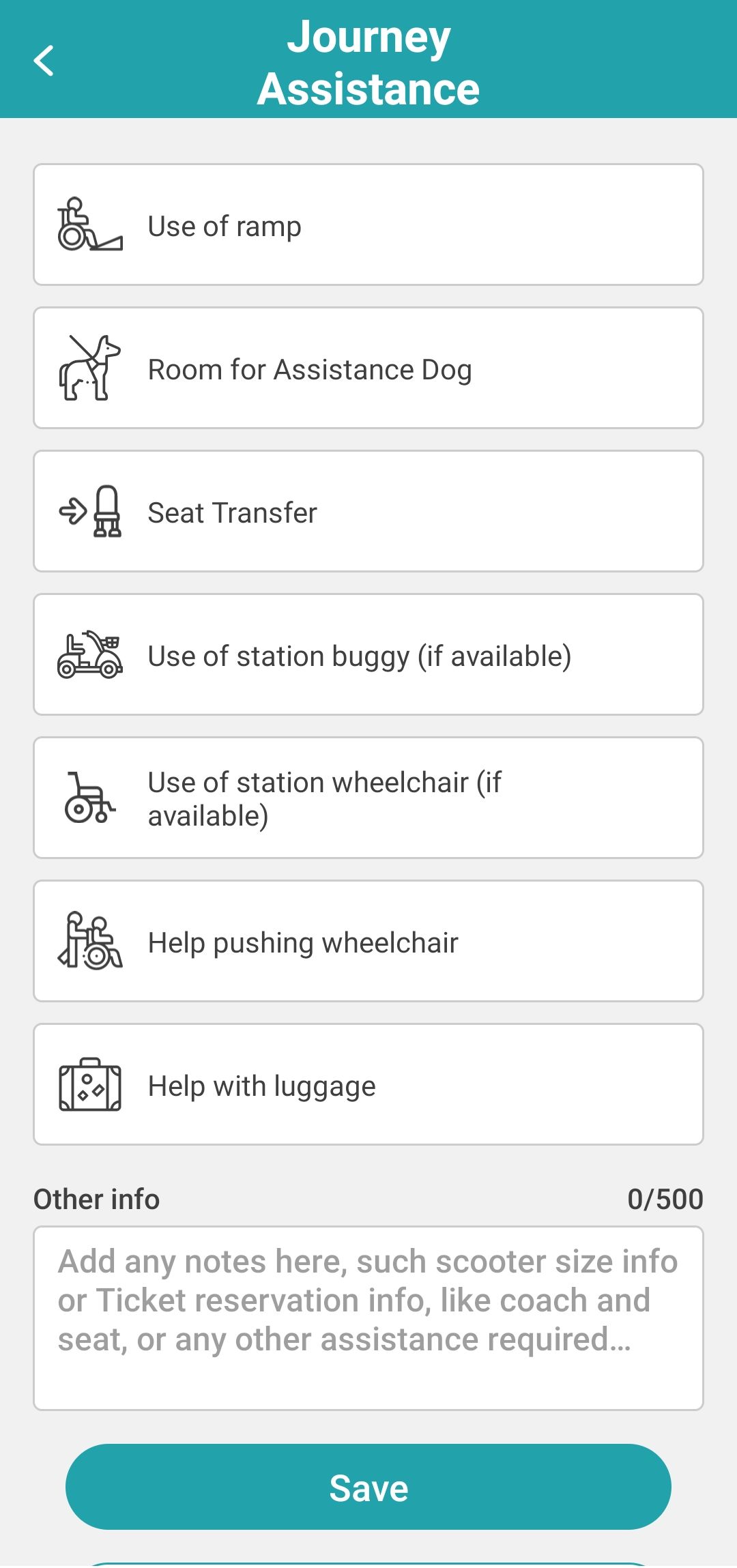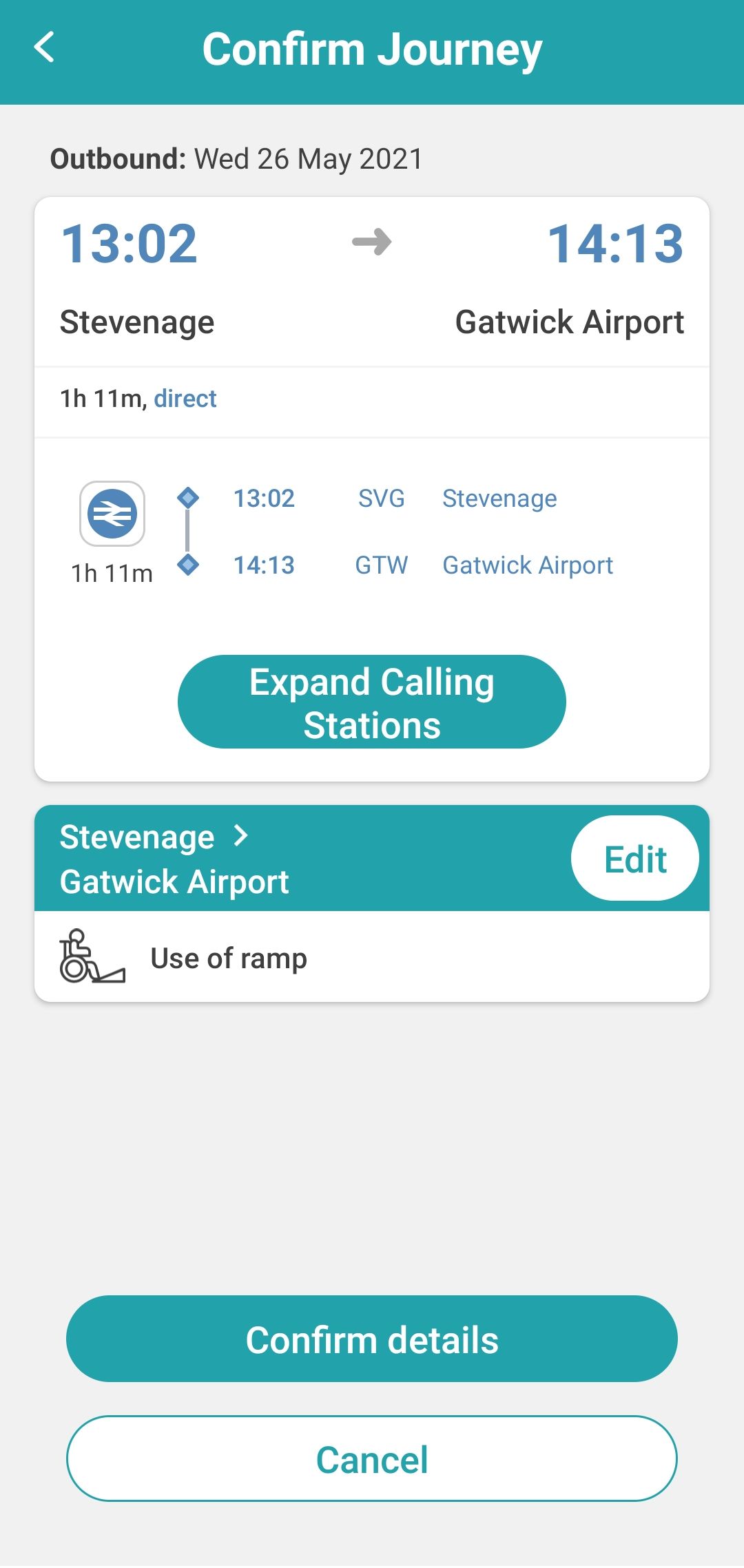 Our staff, who are trained to use the Passenger Assist Staff App, can view assistance bookings and the profiles they relate to. This will enable us to ensure they can quickly and efficiently provide the required assistance to our customers.
This industry app supports our commitment to create a more accessible and inclusive railway for all our customers, regardless of disability or any other need for additional support. This was highlighted in our new Accessible Travel Policy which we launched earlier this year and is part of the improvements that have already made, including the reduction of the optional booking window for assisted travel to six hours before travelling.
To watch a video about the app, click here.
For more information on the Passenger Assist app, then please click here. If you have any questions about the app or our commitment to improve accessibility across our network, then please let me know.