Record Breaking Climate Expedition backed by Kreston Reeves Launches
Published: 06 May 2021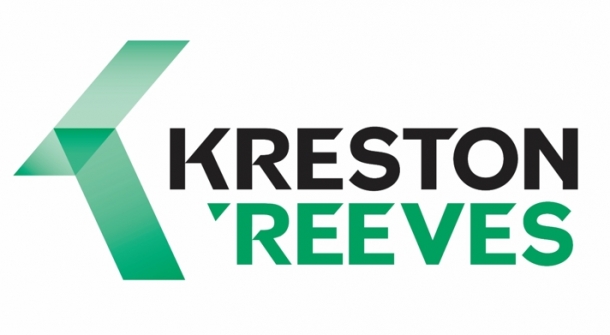 Double world record-attempts to mark UN climate conference in Glasgow
A world-first circumnavigation of mainland Britain is to be attempted by the 'human swan' in a specially adapted electric paramotor. Take-off will be circa May 20th from Glasgow, flying anti-clockwise around the coast and returning to land in Glasgow. The expedition is expected to take six weeks and is supported by Kreston Reeves.
'Human swan' Sacha Dench, known for global expeditions with migratory species, has turned her focus to climate change for this expedition after losing her family home in the Australian bushfires last year.
The expedition will see Sacha attempting to fly over 3000 miles around mainland Britain. The attempt is an extreme test, over some challenging and spectacular landscapes, of the capability of a newly adapted electric paramotor. This will replace the usual 2 stroke engine she has used for long expeditions like the flight following the Bewick's swan from Arctic Russia to the UK. She hopes to set a new Guinness World Record for the fastest, and first, flight around Britain in a paramotor. It will also be the first long-distance expedition attempted with an electric paramotor.
On the way around Britain, Sacha and a ground crew will be meeting people from all walks of life, trying to answer the question 'Britain drove the Industrial Revolution, can we drive the Green Revolution too?' The crew will travel in electric vehicles, interviewing people who are working hard to promote sustainable approaches that will help Britain achieve Net Zero by 2050. The team will be hosted by climate heroes from industry, agriculture, communities and conservation that are providing campsites for the team each night.
The expedition and campaign will be shared via live video updates from air, ground and underwater. The aim is to rally enthusiasm, optimism and ambition from the whole country to cut our carbon footprint, at work and at home. A compilation of the stories discovered will be presented at COP26 in Glasgow in November.
The second World Record attempt is a mass public call to get at least 140,000 people to sign up to CountUsIn, a global carbon initiative, in one month. On achieving this every participant will be able to download their own Guinness World Record certificate saying they were part of a world record https://www.count-us-in.org/
Sir Tim Smit, Co-Founder of the Eden Project and contributor to the expedition said:
"One of my heroes, Muhammad Ali used to 'float like a butterfly, sting like a bee' as another of them, Sacha Dench flies like a swan, stinging only with a tale of the challenges facing us. Tracing the entire coast of Britain in a pilgrimage to the natural world and our need to adapt and save it from the worst of climate change, landing to talk to people making a difference to a future that still remains ours to make. We find our country embarking on a course to a green enlightenment and Sacha wants to tell this story and expose the risks of not grasping the future. Eden and so many others stand behind her as a champion for our only planet home hoping that her commitment will excite us into action to become citizens not consumers of the world."
Nigel Topping, UK High Level Champion for UN COP26 commented
"This campaign will shift the narrative on climate and biodiversity issues – leading to real, on the ground action. We, the High Level Champions, support this initiative fully. It will make an important contribution to the global climate crisis."
Sacha Dench said "I am very thankful to all the sponsors and supporters who have stepped up to make this happen, particularly major backers EDF. The support has been overwhelming, from companies that have backed us, to teachers, heads of government and individuals who have donated - getting us to take-off has been a mass effort.
Along with testing the capability of electric flight, and challenging what we think is possible, together we want to capture the imaginations of the young and old, rural and urban, and focus on answers to the climate crisis – not problems - and encourage everyone, to get involved. Climate change has to be seen as a mountain we can climb, not a dark cloud on the horizon too big to think about."
My hopes for COP26 are that the whole country shows up, whether in person or in spirit, with the aim of acting, collaborating, sharing challenges and ideas, not just to be seen to be there. I hope that all the decision-makers involved in COP remember to hear the voices of people around the country and around the world. For global corporations, these people are your staff, your children, your future customers. I also hope that companies realise that they are mass influencers with the power to choose our future, to shift our economies into hyperdrive on climate action before it is too late… or not. With all big adventures, as Mandela said, it always seems impossible, until it is done."
Alison Jones, Partner at Kreston Reeves who are sponsoring Sacha's world record attempt comments: "We are delighted to be supporting Sacha in her record-breaking bid which will help to raise awareness around the UK of the impact of climate change right here on our doorstep and to encourage people and businesses to make changes, however small to help tackle the climate crisis. We firmly support the UK leading a Green Revolution to encourage real change here in the UK and around the world. For our business, 2021 is a special 200th anniversary year and as part of our commitment to the UN Sustainable Development Goal, Climate Action, we are also excited to announce that we are committing to planting a tree for every client of the firm in 2021 to demonstrate our commitment to our environment. We look forward to welcoming Sacha to the South Coast this summer and wish her the best of luck with this amazing challenge."