St Catherine's Hospice Public Statement from Chief Executive, Giles Tomsett
Published: 23 Apr 2021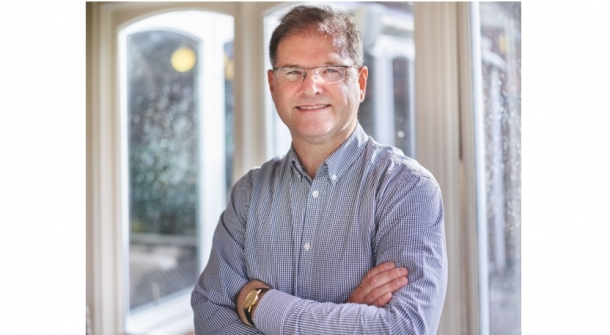 "We're now more than a year into the pandemic, and I am so proud of how my colleagues at your charitable hospice, St Catherine's, have responded to the challenges and changes the last year has brought.
Caring for local people – your family, friends and neighbours, isn't just a job for us, it's ingrained. Throughout the pandemic, we've remained committed to helping people in your community who are facing the very worst of times while supporting the wider NHS.
I want to sincerely thank everyone who has supported us. Your amazing support has kept us going through some of the toughest days in our nearly 40 year history, but sadly, the impact of COVID-19 continues across our charity.
You'll already be aware that our fundraising income has been significantly affected by this pandemic, and that last year we had to make some tough changes to reduce costs. 
Even with those changes and savings, we are now only operating 12 beds at our hospice in Malthouse Road. Although we have room for up to 18 beds, running 12 beds allows us to offer people the safest possible care, and to continue our robust infection control measures as our 12 beds are in single rooms, not multi bedded bays. It also helps us to save money at a time when our income has been severely affected. Once our operating finances are more buoyant, we can scale back up as we move into our new hospice home at Pease Pottage. Our plan at Pease Pottage is for all patients to be in single rooms.
Although we're currently offering less hospice beds, we're still offering our expert care and support to everyone who needs us. Most people we care for want to die at home, in the comfort and familiarity of their own surroundings, so we will also be refocusing our community facing teams to provide as much hospice support at home as we can, and to align ourselves to better support the work that our local healthcare systems and local care homes are doing to care for people with frailty.
The people we help are everything to us, and their needs are at the heart of every decision we make. I want to reassure you that as we work through these changes, we will continue to deliver the best possible end of life care and support to our community. We've done this throughout the pandemic because local people deserve nothing less. 
Although we're currently having to scale down our work, our ambition to help more people facing death and bereavement hasn't changed. Nor has our intention to build a new hospice at Pease Pottage which will provide vital end of life care for generations to come from world class facilities.
As we face the hurdles ahead, we need your support more than ever. We need you to keep the fires burning, and to help us keep bringing money in.
Together, we can create a future where no one in our community faces death and loss frightened or alone. And we can emerge stronger from this pandemic, ready to deliver more care from a new, bigger hospice at Pease Pottage. Thank you for standing beside us."
What impact has COVID-19 had on St Catherine's?
The virus has meant that our ambition to help more people affected by death and dying has been severely impacted. Our new hospice build has been delayed, but will still be happening, and we are now looking at how we operate our current services to best help the people who need us and to support the wider healthcare system.
Although we were fortunate to receive government grants last year, the pandemic has caused a significant reduction in our fundraising revenue, and we expect this to continue for the next few years.
What has St Catherine's done?
As soon as lockdown began, we took immediate action, including furloughing many of our staff. We also received Government grants. Last year, we reviewed our non-clinical support services, including reducing the number of people in our wonderful team, to reduce costs. 
Why is St Catherine's doing this now?
Because COVID-19 has significantly affected our income we continue to have less to spend on our hospice services and we expect this to continue for subsequent years. Although we received government grants last year, these won't be available to us going forward, so as we begin to emerge from the pandemic, we expect it to take time for our finances to recover and for us to build back.
In the meantime, we need to make changes in the way we deliver our vital care and wider services to secure the future of end of life care in your community, and to better align ourselves to crucial work being done in the local healthcare system and in care homes around caring for frail people.
Savings across the hospice
The future of healthcare in our community is going to be facing the pressures enforced by coronavirus for some time. We're reviewing our services so that we're as efficient as we can be during these tough times, whilst continuing to meet the needs of our community.
This includes operating 12 beds at our hospice in Malthouse Road. Although we have room for up to 18 beds, crucially, we must keep robust infection control measures in place, so our 12 beds are in single rooms, allowing us to offer people the safest possible care. At a time when our income has been severely affected, operating 12 beds will also help us to save money. Once our operating finances are more buoyant, we can scale back up. 
The care and support we offer continues to be largely given in our community so we will also be refocusing our community teams to best support the many people we care for, who want to die at home, to fulfil this wish. This includes reorganising the way our community facing teams work so they can deliver their contributions in a more integrated way. It also includes further developing the role of volunteers where this can support the care and wellbeing support work we provide.
Many of you will have experienced our care or know someone who has, so you'll know how special St Catherine's is and that we are always seeking to improve.
While the decisions we're making are difficult they will not affect the quality of patient care. Instead, they will help us to improve the experience of our patients and their families, to operate more flexibly and efficiently, and to reduce our costs in response to our financial situation.
We're at the start of this process and are currently working with our teams. We'll know more about specific changes in the coming months.
Our future
As we start to emerge from our third lockdown, so much of the future remains uncertain, but we will not give up. We will continue to make sure that local people have our expert help and support when it's needed most.
Amongst many things, COVID-19 has taught us how adaptable we are, as a hospice and as colleagues. Any changes we make now will be flexible, so that as our financial position improves, we can scale back up and fulfil our ambition of helping even more local people facing death and bereavement, including at our new hospice in Pease Pottage. Our new hospice will provide 24 beds in private ensuite rooms for the local community. We plan to scale up the number of beds at our new hospice gradually after we move.
Along with our Trustees I believe completely in the potential of St Catherine's, our brilliant staff, dedicated volunteers, and amazing supporters in our community. But we can't provide our care alone.
Terry O'Leary, Chair of Trustees at St Catherine's, said "I have personal experience of the wonderful care which St Catherine's provides, but we must make changes now to ensure that we can build back towards a better future. Along with the Board of Trustees I am confident that a new hospice will allow more families like mine to receive help when it's needed most."