Arundel Castle Abseil
Published: 27 Sep 2022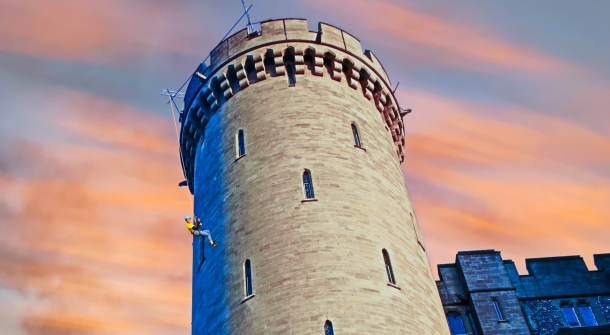 Take your place in history and join an exclusive group of people who have conquered the castle at Arundel.
Climb 200 steps up the iconic Bake House Tower's winding staircase. Soak in the breath-taking panoramic views of Arundel and South Downs, and then descend down the side of the epic 180-foot tower to be knighted with your bespoke castle medal.
The event takes place across 25-26 March 2023 to celebrate 20 years of Chestnut Tree House. There are corporate packages available. Contact Hannah Seltzer, Partnerships Engagement Manager, to find out more – Hannah.seltzer@stbh.org.uk.
https://www.chestnut-tree-house.org.uk/events/arundel-castle-abseil/