Charity football match and fun day in memory of Grandpa
Published: 22 Jul 2022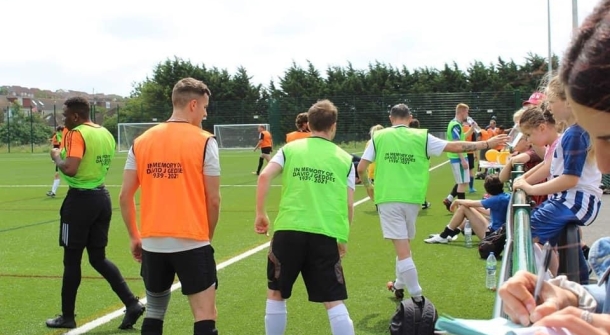 On Sunday 3 July, a charity football match and fun day was held at the grounds in Culver Road, Lancing, to raise funds for Chestnut Tree House children's hospice in memory of David Geddes, who died in January 2021.
"Our Grandpa was a big supporter of Chestnut Tree House and was heavily into his football," says Nathaniel Whessell, 27, from Brighton, one of the organisers of the football match. "He died in January 2021 at the age of 81, and we wanted to organise this match in his memory."
The family held their first event last year at Portslade Sports Centre, raising over £2,500 for the children's hospice. "This year, we want to go bigger and better," says Nathaniel. "As well as the football match, there will be a bouncy castle, raffle, some fun activities for the kids, a bar serving refreshments, hot food, freshly prepared pizzas and much more.
"We have several local businesses on board to help make the day a success and we're hoping to have 1,000 people attending! We'd love to see you there. It's a shame that our Grandpa isn't around to see it, but I know he'd be really proud. Chestnut Tree House was important to him, and I know he'd be pleased that we're continuing to raise money for the charity in his memory."
To find out more about Chestnut Tree House, please visit www.chestnut.org.uk