Cloud9 Insight Monthly client newsletter - May
Published: 07 Jun 2022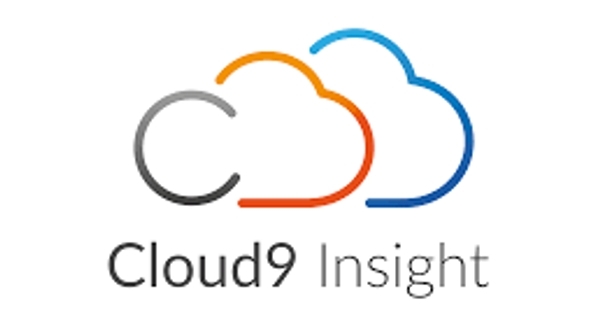 This month, we have news of one of the most exciting and useful integrations for users of Microsoft Teams, Dynamics 365...or both!
We also have news of an exciting new business community we're building. We want you to get involved so please read about how Cloud9 Growth Hub can help you with your growth strategy.
As ever, please contact me by hitting reply if you have any questions or if I can help in any other way.
Happy reading!
Pauline Durand
Have You Integrated Dynamics Solution With Microsoft Teams?
This year, Microsoft announced an exciting integration and we know you might not have had the chance to try it out – so here's a quick reminder...and an offer of assistance.
The integration
If you're using Microsoft Teams as your teamwork and collaboration hub across your business, you are now able to view, and collaborate on Dynamics 365 records, from within the Teams interface.
The new Teams integration with Dynamics allows organisational visibility for those that perhaps do not have access to both systems or want to have visibility of the information in both Teams and Dynamics.
You can use this connection to see not only Dynamics records within Teams but also see any of the files that are stored in Dynamics. And, of course, it works the other way round: if there are documents being uploaded into Teams, they become available to view in Dynamics.
Furthermore, with the latest release, Teams chats can be linked to records to collaborate on deals or customer services cases as shown in our video (click the green button below).
Our set-up service
As a native integration, the connection with Teams can be enabled quickly for you to start using!
Our experts can do this for your business for a fee of £1,875 (+ VAT). Please just click the green button below to enquire about our service by email...or call me on +44 (0) 1273 921520.
Join Our New SMB Community
We're excited and proud to announce the launch of an SMB community in the South East of England that will bring entrepreneurs and leaders together to share ideas on how to navigate the complexities of business growth.
Cloud9 Growth Hub is a quarterly series of speaker-led events. Our goal is to build a community of local businesses, so they can connect, be inspired and learn about growth strategies.
A major theme running through the events will be the role digital transformation and technology – including CRM – can play the journey of any SMB towards success.
Our first event – which is about preparing businesses for sale – will be in Brighton on June 16th and we'd love it if you could make it!
If you're not able to come along, why not sign up to our mailing list to receive information on future events and exclusive reports and research that will follow each gathering.