GTR treats trains 20,000 times to protect passengers from Covid
Published: 30 Mar 2022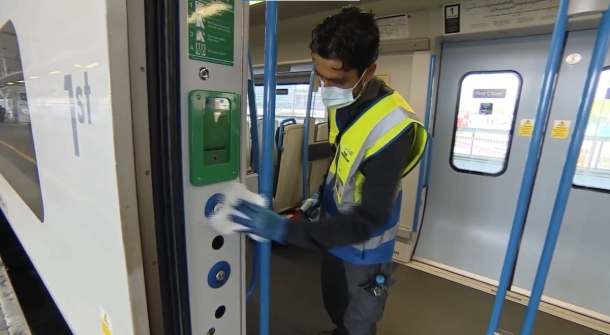 Govia Thameslink Railway has just re-treated its 20,000th train with a long-lasting viricide that kills coronavirus for weeks at a time.
If they could be placed end-to-end, the 105,000 carriages would stretch 2,100km, from London to Iceland.
With numbers of Covid cases increasing recently, the continued application will give passengers added confidence about returning to rail.
Working throughout the pandemic, the viricide has been applied to all 2,700 carriages in the Great Northern, Southern, Gatwick Express and Thameslink fleet and they are regularly re-treated to keep them that way. GTR has also treated its 235 stations over 7,000 times.
Trains that are air-conditioned also refresh the air on board every 6-9 minutes, giving passengers returning to rail the added confidence they are protected from the virus.
Steve Lammin, Engineering Director at Govia Thameslink Railway, said: "We've been working relentlessly to protect passengers from Covid during the pandemic with our long-lasting viricides. Now, as more and more people return to the workplace, they can do so knowing this work continues, allowing them to travel with confidence."