In-Touch October 2022 GTR
Published: 17 Oct 2022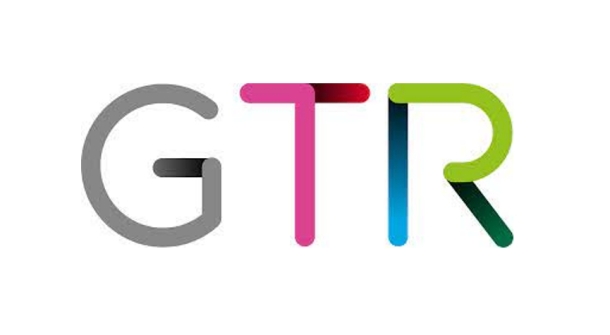 Welcome to your October issue of In-Touch, bringing you some of the latest news and updates from across Govia Thameslink Railway.
This edition contains updates on:
Govia Thameslink Railway's Community Partner Conference.
Car park pay & display machines to be phased out
Update on the Fen Line track repair works
Access for All nominations now submitted to the Department for Transport
Southern helps Ryan's passion for trains get back on track
Govia Thameslink Railway's Community Partner Conference
Ensuring we give back to the communities we serve is a core value for Govia Thameslink Railway and our 7500 staff.
The local community groups that are in and around our stations play a critical role, whether supporting members of their local communities with their mental health and wellbeing or simply helping to build a sense of civic pride at the station. 
That is why we held our inaugural Community Partner Conference in Brighton on 4 October as we want to support local rail community groups across the network and help them to flourish.
At the Conference, we ran sessions on how community groups can fundraise for their local projects, on how local groups can better understand and connect with the communities they operate in, and how we can all better include those with accessibility needs.
The Conference also gave our local community partners the opportunity to learn more about the challenges the whole rail sector faces and put their questions to the Managing Director of Thameslink and Great Northern, Tom Moran.
We would like to thank everyone who could be with us in Brighton and helped to make the day a great success.
New mobile assistance teams at nine South London stations
New mobile assistance teams have started work in a trial to further support disabled passengers and other customers at nine stations in South London.
Chipstead, Coulsdon Town, Haydons Road, Kenley, Mitcham Eastfields, Mitcham Junction, Reedham, Whyteleafe and Whytleafe South are now covered by two hub teams, based at Purley and Streatham Common.
The teams mean that support should be available at the station within 20 minutes every day of the week – weekends included – to board every train that is running. Until now, Southern could provide assistance at the stations only when the ticket offices were staffed, mostly on weekday mornings and early afternoons.
The service is intended for anyone who needs assistance getting around the station and boarding a train – whether it be an older person with luggage, someone who is visually impaired or, where platforms are step-free, a ramp to board the train for a wheelchair or mobility scooter user.
Customers can request assistance when they arrive at the station, either by contacting the control centre from the station help point, using the 'emergency and assisted travel button', or by calling freephone 0808 168 1238 or texting 07970 511077. Alternatively, If customers prefer, they can book the mobile assistance team further in advance by contacting the assisted travel team either online or by calling 0800 138 1016.
Car park pay & display machines to be phased out at our stations
Following upgrades and a switch in suppliers, more people than ever are choosing to pay online, by app, or by phone at our station car parks with the use of card payment machines in decline. At the same time, upgrade and maintenance costs of the machines are increasing.
Following a successful trial over the past year at seven stations, we have taken the decision to phase out card machines at the rest of our stations.
Payment for car parking will be via either:
The APCOA Connect website APCOA Connect - Welcome 
The APCOA Connect smartphone app
By calling 01895 262122
At ticket vending machines (at car parks without automatic number plate recognition)
There is no change for Blue Badge holders - parking remains free. 
We know this will be a change in routine for those who currently use the machines, so we are working with our car park managers, APCOA, to let customers know in advance via signage at stations or stickers on the machines.
We are aiming to start this programme from the week commencing 17 October.  The first stage will focus on car parks where there is no automatic number plate recognition (ANPR) system.  We will then take around four weeks to review the plan, and then the second stage is planned to be at our stations where ANPR is in place.  
We want this change to go as smoothly as possible for passengers and we will focus on helping people to move to the alternative payment methods and respond to issues or concerns raised as the programme is rolled out.
Direct services reintroduced on the Fen Line
The hot and dry conditions over the Summer caused the peaty ground beneath the track on the Fen Line between Cambridge and King's Lynn to shrink, shifting the position of the track.
Network Rail has been using special engineering trains to re-align the track. Until this work had been completed though, there were strict speed restrictions in place to prevent further damage.
Whilst the restrictions allowed trains to run safely, we introduced a shuttle service between King's Lynn and Cambridge, connecting to London bound services at Cambridge, to ensure services could run reliably for passengers.
As the work progressed, we were able to re-instate direct services between London King's Cross and Ely from 12 September, providing a fast service between London, Cambridge and Ely.
However, in order to complete the work as quickly as possible, a joint decision was taken by Network Rail and Govia Thameslink Railway to close the Fen Line early on weekday evenings between 26 September and 4 October.
This work has enabled most of the speed restrictions to be removed and, while some journey times may still be slightly longer until all remaining restrictions have been lifted, we were able to restore all direct services from London to King's Lynn from Wednesday 5 October.
Access for All nominations now submitted to the Department for Transport
Major station accessibility improvement works, such as the installation of lifts and footbridges, are funded through the Government's Access for All programme and delivered by Network Rail.
Applications for the next round of funding opened earlier this year for schemes to be developed and delivered for Network Rail's next funding control period – 2024-2027.
We received a great response from stakeholders from across our network, including MPs, Rail User Groups, Local Authorities, and Local Businesses setting out why they think their local stations should receive funding.
The deadline for applications closed in September and we have now submitted over seventy nominated stations to the Department for Transport, which demonstrates the level of interest and engagement we received.
The Department for Transport is now considering our nominations, and those received from other train operators, and has indicated that it will confirm which stations have been successful for this round of funding by April 2023.
Southern helps Ryan's passion for trains get back on track
Southern has helped a teenage rail enthusiast with Muscular Dystrophy build back his confidence in travelling by train.
Ryan Horrod, 13, is progressively becoming more dependent on using a wheelchair.
The teenager, who lives in Ferring on the South Coast, recently got his first electric wheelchair, but, unlike his manual wheelchair, it cannot be lifted on and off trains and Ryan had not previously used ramp assistance.
So, in a bid to give Ryan the confidence to continue his passion for travelling by train, our Accessibility Lead, Carl Martin, and Area Station Manager, Graham Thrower, recently spent the morning with him and his mum, Anne, at Brighton station.
They showed Ryan how to find help from staff to board and exit the train using a ramp and how to use station help points or the communication systems on trains to speak to the driver.
Speaking about the experience, his mum Anne explained how Ryan now feels confident while travelling on the train and that he had a "brilliant day" with the team.
The station manager in Brighton gave Ryan a whistle which he has been using at home to make train announcements.
The exercise was part of GTR's 'Try A Train' programme, which it runs across Thameslink, Great Northern and Southern for schools, organisations and individuals and helps build the confidence of people who might need assistance or are anxious about the rail environment.