Kreston Reeves a double award winner at the Accounting Excellence Awards
Published: 21 Sep 2022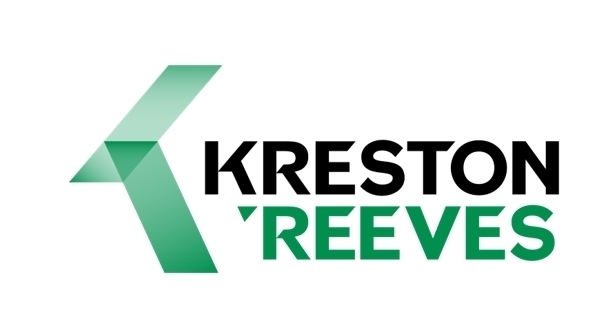 Accountants, business and wealth advisers, Kreston Reeves, topped the prestigious annual Accounting Excellence Awards winning both 'Large Firm of the Year' and 'Tax Team of the Year' awards.
It is the third year in a row and the fourth time in the last five years the firm has been named 'Large Firm of the Year' and the first time entering and winning the 'Tax Team of the Year' category.
In giving the awards, the judges highlighted the firm's "values, clear strategy… and focus on developing staff". Judges also praised Kreston Reeves "commitment to the UN's Sustainable Development Goals… prioritise climate action, good health/wellbeing, reduced inequalities and quality education".
The firm has a clear strategy defined by its purpose guiding clients, colleagues and communities to a brighter future and its vision.
Kreston Reeves fought off stiff competition from some of the UK's largest accountancy firms to win the 'Large Firm of the Year', which it has now won in 2022, 2021, 2020 and 2018, and 'Tax Team of the Year'.
Nigel Fright, Managing Partner at Kreston Reeves, said, "These awards, one of which we have now won four times in the past five years, confirm that our approach to supporting our clients, communities and investing in our people during some of the toughest trading conditions in living memory is working. We are thrilled to have won this award again, everyone at Kreston Reeves should be immensely proud of this achievement, which is recognition of all the effort and dedication that they all continue to display."
Daniel Grainge, Partner and Head of Tax at Kreston Reeves, adds, "We have a market-leading tax team advising individuals and businesses. We strive to ensure our clients have peace of mind that their tax affairs are looked after by experts they can trust across a comprehensive range of services including corporate, personal, trusts and estates, VAT, tax disputes and SDLT. To have those strengths recognised at the Accounting Excellence Awards is a credit to all the hard work of the team. The tax landscape continues to be complex, and our clients can take comfort in this award that they are being advised by the best."
The Accounting Excellence Awards are organised by AccountingWEB partnered by ACCA, PracticeWeb, the Chartered Institute of Payroll Professionals, BASDA, The Institute of Certified Bookkeepers, The Association of International Accountants and 1625 Independent People. The awards, which were hosted by comedian Ellie Taylor, took place on 8 September 2022 at Tobacco Dock in London.