LOUISE E. TAYLOR'S INTERVIEWED FOR ELIF KOSE'S 'CONFIDENCE LEADS TO SUCCESS SERIES.
Published: 29 Nov 2022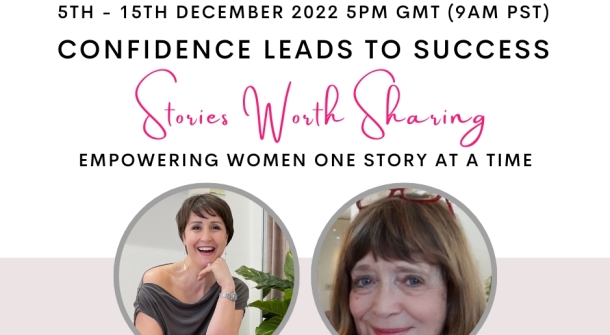 Creative Leadership Coach and Performance Poet, Louise E. Taylor is one of 7 inspirational women interviewed by Confidence Coach and Entrepreneur Elif Kose for her 'Confidence Leads to Success Interview Series'.
On Thursday 8th December at 5pm, you can listen to Elif's conversation with Louise about her journey to success.  Louise shares her story about how creativity and poetry in particular, together with her innovative Golden Wheel helps women in business meet the challenges of change on their journey to success, as well as offering tips and guidance.
The Confidence Leads to Success Interview Series runs from 5-10 December and is free.  It is designed to help women find the confidence they need to create the life they want. Elif interviews successful women in their field about their journeys, what they've learned and how you can apply it to your own life.
Register here – it's free:   https://www.confidenceleadstosuccess.com/louisetaylor
Louise E. Taylor is a Creative Leadership Coach, Performance Poet, and Comedian.  www.louiseetaylor.com