National Apprenticeship Week - Chichester College Group
Published: 07 Feb 2022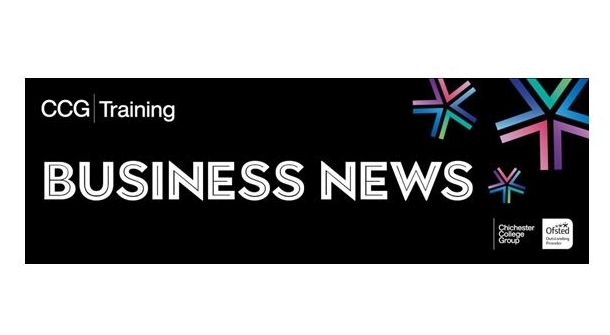 This year's National Apprenticeship Week is designed to bring together businesses and apprentices and to highlight the great impact apprenticeships have on individuals, on businesses, and on the economy as a whole.
Chichester College Group is a proud supporter of apprenticeships across all our campuses. To celebrate NAW22, we have events geared to both learners and employers throughout the week, from Monday 7 to Friday 11 February.
You can find out more on our website at www.ccgtraining.ac.uk/apprenticeships
APPRENTICESHIP INFORMATION WEBINAR
Thursday 10 February, 12:30 -1:30pm
We are running an educational employer virtual event on ZOOM for any employer who wants to know more about how apprenticeships work. The webinar will include:
The types and levels of apprenticeships
How much will it cost me?
What are my obligations?
Incentives and grants available
Recruitment tips
Live Q&A with our expert panel
Join us online at 12.30 on Thursday 10 February and please feel free to share this with colleagues or friends who might benefit.
We're also working in partnership with Gatwick Diamond Business  to provide a friendly, relaxed and informative environment for local businesses to network and improve their business profile. With guest speaker and a delicious full English breakfast.
This month's breakfast takes place during NAW22 on Thursday 10 February. If you want to come along, please book your tickets below.