Nature is under attack - we need your help
Published: 10 Oct 2022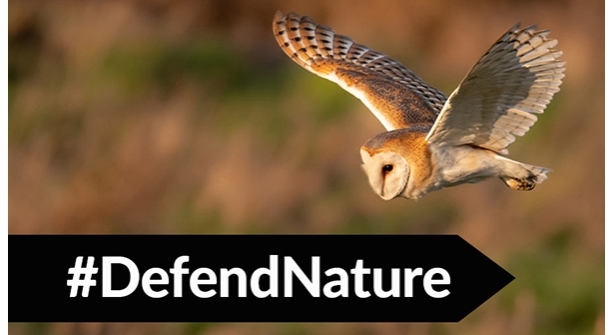 The UK Government is seriously threatening our wildlife
We know that you will share our anger and concern at the Government's recent attack on nature, tearing up the most fundamental legal protection for our threatened wildlife.
This potential bonfire of regulations could see our most important wildlife sites stripped of protection; current incentives for wildlife-friendly farming scrapped; and a development free-for-all as weakened planning laws make it even easier to bulldoze nature. We'll see more wildlife sites damaged and destroyed; more sewage in our rivers and more species threatened with extinction. The impacts could be devastating, for both people and wildlife.
However, this is not a done deal and we now have an opportunity to challenge these proposals and demand change. We need your help – please contact your MP urgently to tell them how you feel about the attack on nature, and share this call to action as widely as possible.
We have prepared a template letter and details on how to contact your MP on the link below.
Wildlife-friendly farming at risk
The attacks on nature don't stop at protected sites. Agricultural regulations are at risk too as the Government intends to 'rapidly review' the long-awaited new system designed to support nature-friendly farming. Instead, the Government could just continue to pay farmers based purely on how many acres they own, with no incentives or requirements to manage land for wildlife – at a time when this is desperately needed.
Sussex Wildlife Trust is standing shoulder to shoulder with The Wildlife Trusts nationally in our Defend Nature Campaign. We urgently need you to contact your MP and demand that they defend nature now.
Thank you for your support.
Urgent update from our Interim CEO
Upcoming events